You already know that there's no place like home for the holidays-but you've just left your old, comfortable home and its many holiday memories behind. You've left old friends and family members who usually celebrate with you. You might be dreading your next holiday season instead of looking forward to it.
Moving to a new home doesn't consign you to a lonely holiday, though. In fact, celebrating your first holiday season in a new house can an exciting time full of new and interesting experiences. Follow the tips below to banish the holiday moving blues and enjoy the holiday season to the fullest.
1. Learn about Holiday Activities in Your Area
Maybe your hometown had an ice skating rink where you took the kids every winter. Or your old city had an annual lights-on celebration that you and your significant other attended every year without fail.
You're probably not going to find the exact same celebrations and venues in your new city, and it's okay to feel sad about that.
But even though it can't replicate the exact experiences from your hometown, your new town probably has something just as fun to offer. In time, you might come to value these new holiday activities just as much-if not more-than those you participated in back home.
Look around for city celebrations not just in your new town, but the surrounding towns. Find out about holiday-themed concerts, sing-alongs, plays, and movies. Look for free activities for kids at local libraries and museums. See if your local recreation center offers hockey lessons. Do whatever you can to get you and your family in the holiday spirit while getting involved in local events.
In the process, you'll create a new tradition that your family will value throughout the coming years.
2. Put up New Holiday Decorations
Chances are, your traditional holiday decorations are still packed away in a box, and that box is probably buried under hundreds of other boxes. Even if you had the ti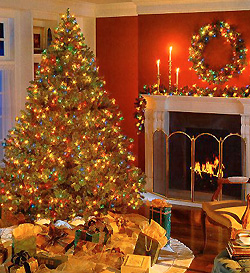 me to hang up holiday decorations while unpacking everything else, chances are low that you could even find the box.
However, holiday decorations can really help you set a holiday mood in your home. If you can't find your old decorations, buy a few new decorations around town. Even a small wreath on the front door can make your home seem more festive.
Your kids might feel particularly lonely after moving away from their friends during the holiday season. They might not feel like their new house is quite a home yet. To help them turn the new house into their own space, let them choose a few holiday decorations for themselves. Giving kids a choice and a sense of independence can go a long way towards making them feel more comfortable in their new home, as well as getting them excited for the holidays.
3. Get to Know Your Neighbors
You'll need to meet your neighbors sooner or later. Why not break the ice with a holiday-themed welcoming snack? Bring your favorite homemade cookies or another treat over to your neighbors' houses. While you're at it, ask about their favorite local holiday traditions. They've lived here longer than you have and probably have some insight into the city's best holiday activities.
Invite your neighbors for drinks and games sometime during the holiday season. Simply having people in your house can make it feel homier just in time for the holidays.
4. Start a New Tradition
Most people cling to old traditions during the holiday seasons. You might worry that without the annual trip to Grandma's house on Christmas day or the family Hanukkah gathering at your aunt's house, the holidays just won't feel the same.
You're probably right-you can't recreate the exact experience you had at your old home. However, this doesn't mean you should give up hope for a happy holiday season. Since you can't participate in all of the activities you used to back home, why not start a few new traditions? Ask the kids for input, and decide on a few family activities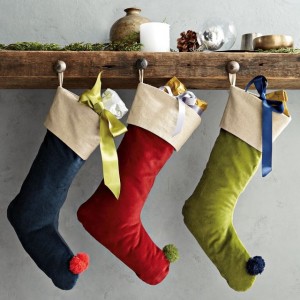 that everyone can enjoy. Maybe staying in for a hot chocolate and movie night once a week during the holiday season will become your new favorite tradition.
It's okay to experiment; not everything you try during the first holiday season in your new home will stick. As long as you find a few holiday-centric activities that bring your family closer together during the move, you'll have spent your time well. You can always adjust your activities next year.
It's also okay to give the kids-and yourself-a sense of stability by relying on some of your oldest holiday traditions. Modify your most important holiday traditions for your new home. The combination of new and old traditions will make for a dynamic, exciting season.
If you have to move during the holiday season, don't despair. These tips can help you transform your new home into a holiday friendly zone. Follow the above four steps, and you and your family will get your new home off to the perfect start by making exciting new holiday memories.