Cross Country Moving Companies
Moving to Another State? Our Cross Country Movers Can Help
Moving out of state can be challenging, whether it's a state away or all the way across the country. If you're an individual who just started a new job in a different state or a parent planning on moving your family to a new location, you'll want to make sure your belongings arrive in the same condition as they left.
For peace of mind on your cross country move, hire Bekins Van Lines. We're here to ensure you get the highest quality cross country moving services for a price that fits your needs. Ready to get started? Contact us today! Need more information? Keep reading to learn more.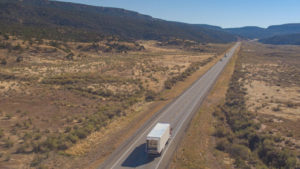 Long Distance Moving Services: Out of State Relocation
When you work with Bekins, we make sure to cover all the bases of your long distance move. Choose from a variety of services to make sure you only pay for the relocation services and help you need. Our long distance moving services include:
In addition to our exceptional relocation services, you also get access to a Bekins move manager. Your move manager will serve as your point of contact throughout your move. They'll be available to address any questions or concerns you may have during the entire relocation process.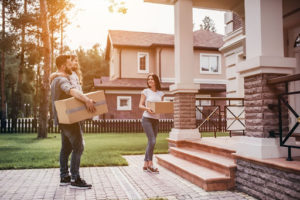 Best Long Distance Movers Near Me: Bekins Van Lines
We've performed plenty of successful cross country moves. You can be confident that with us, you'll get peace of mind and have a hassle-free experience! No matter why you're moving out of state, you can trust Bekins to get everything to your new location quickly and safely. Get started with our cross country relocation services by requesting a moving quote today!
Frequently Asked Questions
The cost of your move depends on the distance of your relocation and the weight of the belongings you need transported. To get your cross country moving quote, fill out our in-home estimate form.
The best way to get your furniture to your new space is to work with a cross country moving company with years of moving experience. Bekins has a successful track record moving furniture, specialty items and much more. So, to answer how to move items across the country: make your move with Bekins Van Lines.
The amount of time it takes to execute your cross country move depends on several factors. It can take anywhere from 3 days to 2 weeks, depending on the destination, number of items and type of belongings.
There are a lot of long distance moving companies out there. To ensure you choose the right one, make sure they have:
Bekins is among the best of the best long distance moving companies. We've got the credentials and passion to make moving day as stress free as possible. Ready to get started? Contact Bekins today!
What People are Saying About Bekins

From the initial contact, I knew my furniture would arrive safe and secure. The professionalism and courtesy displayed by all—from the receptionist to the delivery men—was flawless…THIS is the company to hire if you want your stuff to arrive undamaged. Highly recommend!
Denise – December 2021