THE BEKINS COMMITMENT TO QUALITY
It takes a total commitment to quality to be one of the nation's best moving companies. We hold ourselves to a higher standard than most—the Bekins standard—which means we have more satisfied customers than other movers.
From packing to shipping to unloading and beyond, we take care of our customers every step of the way. So whether it's maintaining the safety and security of your belongings, or implementing background checks on our employees, you can be assured we're taking steps to make sure your move goes smoothly.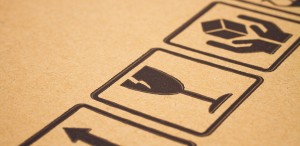 Data-Driven Improvement for Better Service
Numbers don't lie, which is why we go to great lengths to quantify every piece of measurable data we can. This doesn't just ensure better, more efficient service: It means lower costs for you, too.
Measurable data we quantify includes:
Packing claim frequency
Packing claim dollar average
Hauling claim frequency
Hauling claim dollar average
Warehouse claim frequency
Warehouse claim dollar average
Safety points
Weight estimate accuracy
Several other key metrics based upon customer feedback, including Net Promoter Score (NPS®)
But the most important and accurate indicator of quality isn't a number: It's the ratings we get from our customers. We take these ratings to heart—which is why we're one of the best moving companies in the world.
A commitment to customer experience excellence
For more than 25 years, Bekins has collected customer feedback. Recently, we have focused more energy on enhancing our customers' experience.
Since 2014, the van line has been involved with Loyalty360, the unbiased, objective, and market-driven group that seeks to enable and encourage dialogue on customer loyalty among industry leaders, Bekins has been a member of the organization since 2016, solidifying the van line's mission of putting the customer first.
In 2019, Bekins won first prize in the association for customer loyalty's Employee Engagement category and Best in Class for continued commitment to promote customer loyalty through an employee focus. In 2020, the van line was presented the Margit Novack Award for Excellence in Senior Move Management by the National Association of Senior Move Managers (NASMM).
Your opinions drive our business strategies as well as our daily decisions, and are used to recognize and reward our highest-performing employees. What this means to you is confidence in knowing a professional, reliable team is listening to your feedback and is dedicated to making your move a positive one. No other van line is making the strides towards having truly loyal customers like Bekins Van Lines.
Learn more about why people continue to rate Bekins as one of the best moving companies, and hear what our customers have to say about us. And also be sure to check out our FAQ, valuation and protection program, and more information on liability and replacement.