Office and Industrial Relocations Made Simple
Bekins Office Movers
Relocating your office, industrial facility, or hospitality business doesn't have to be a chore—especially when you work with Bekins. Our expert team has handled commercial moving, corporate relocations, and office relocations for decades, and we know what to expect every step of the way. From packing to taking care of your specialty items, we have everything you need.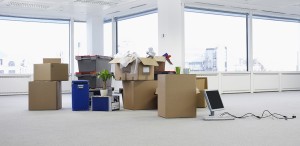 We're one of the nation's leading commercial moving companies for a reason: Our office and industrial moving services make your move simple and fast. We can help your company with:
For your commercial move, we'll handle everything—from the transportation logistics to specialized packing to delivery—so you can rest assured that your items are in expert hands.
For a competitive quote or if you have any questions, please email logistics@wvlcorp.com.