Here's What Makes Us One of the Best Nationwide Moving Companies
Bekins has been the leading expert in moving for more than 130 years. We have the experience, skills and resources to make your move quick, efficient and hassle-free.
Our goal has been the same since our inception in 1891: provide our customers with outstanding service and respect. Our eye for detail has remained unparalleled. Sure, some things have changed—we no longer use horse-drawn wagons, for example. However, our commitment to our customers is unwavering.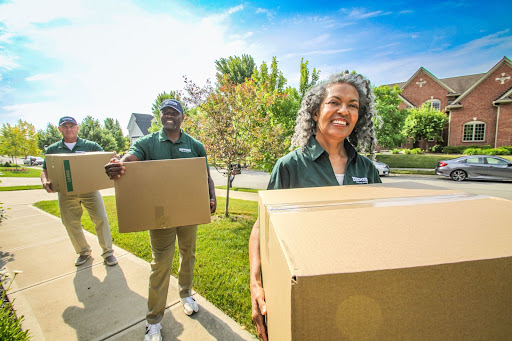 How to Find a Trusted Moving Company
You can find movers you trust at Bekins Van Lines. We're one of the oldest and most trusted moving companies in the United States. But don't take our word for it—here's a guide to help you make the best choice for your move: 
Speak to family, friends, and coworkers who've had positive moving experiences.

Consult your real estate agent, senior move manager or brokerage for potential discounts or referrals.
Avoid companies demanding cash deposits upfront.

Be wary of movers who are late, unsure, or unprofessional during estimates.

Avoid companies using unmarked or rented vehicles.
Verify Licenses & Insurance:
Check the company's USDOT number with the

FMCSA

.

For local moves, consult your local consumer affairs agency.
By following these guidelines, you can ensure a smoother moving experience and avoid potential pitfalls. Whether you're looking for an in-state moving company or a long distance moving company, we can help you make the right decision. Reach out with any questions you may have! Or, check out our blog on how to find the best moving company to learn more. 
Bekins Van Lines is Among the Best Moving Companies. Here's Why: 
Our dedicated leadership team goes above and beyond to ensure that our customers' needs are always met. When you move with Bekins, you can expect:
Get Started With Our Nationwide Moving Services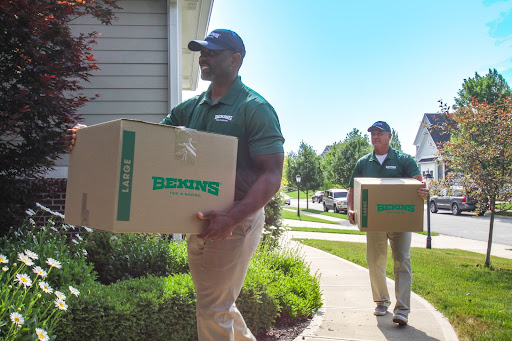 The Bekins Van Lines team is made up of expert packers and movers prepared to make your move a positive experience. From our residential moving services to employee relocation and commercial moves, our team is equipped to handle virtually every type of move. Find your local Bekins agent, request a free estimate, or contact Bekins to get started! 
Frequently Asked Questions
Bekins has earned its "top-rated" status due to several factors:
Experience: With over a century in the moving business, Bekins has honed its services to perfection.

Trained Staff: All Bekins movers undergo rigorous training and background checks to ensure quality service.

Comprehensive Services: From packing to storage, Bekins offers a wide range of services to cater to diverse moving needs.

Customer Satisfaction: Bekins has consistently received positive feedback and high ratings from satisfied customers.

Affiliations and Certifications: Bekins is affiliated with reputable industry organizations, further cementing its position as a trusted moving company.
When evaluating a moving company, look for the following certifications and affiliations:
American Trucking Associations Moving & Storage Conference Membership (ATA): This indicates adherence to industry standards and ethics

Better Business Bureau (BBB) Accreditation: A sign of trustworthiness and good business practices.

ProMover Certification: This is a certification given by ATA to moving companies that meet specific professional and ethical standards.

State Licensing: Ensure the company is licensed to operate in your state or across state lines if you're moving long-distance.
Bekins Van Lines has been a trusted name in the moving industry since its inception in 1891. With more than 130 years of experience, we have a long-standing tradition of excellence and commitment to customer satisfaction.
Yes, all Bekins movers undergo comprehensive training to ensure they provide the best service to our customers. Additionally, they are background-checked for the safety and peace of mind of the clients they serve. 
What People are Saying About Bekins

Our driver was excellent. He worked hard and was really courteous. I wish I could hire him to work for my company! They were that good, and they took away a lot of the stress involved with moving.
Selina – August 16, 2021