Endorsed by the Best in the Business
Industry Endorsements
Bekins and our agent network continue to be recognized among the top interstate movers for our expert service and attention to detail. And we believe that our partner endorsements reflect our commitment to being a reputable moving company.
We're always looking to form new partnerships. If you have any questions about a potential new partnership, please contact us.
National Association of Senior Move Managers (NASMM)
As the leading membership organization for Senior Move Managers, NASMM is recognized nationwide for its innovate programs and expertise related to senior move management. At Bekins, we work hard to take into account the issues affecting older adults as they move, which is why we're proud to be a Premier Industry Partner with NASMM. We regularly attend their tradeshows to stay informed about the latest moving trends affecting seniors, and place great value on their partnership.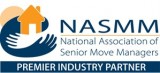 ProMover
In 2009 the American Moving & Storage Association (AMSA) launched a new consumer protection and certification program called ProMover, which was taken over in 2020 by the American Trucking Association Moving & Storage Conference. The ProMover program is designed to identify "rogue movers," giving customers a clear indicator of which companies are reputable, professional interstate movers.
To qualify as a ProMover, movers must pass a rigorous review of professional business standards. In addition, each mover must execute a signatory agreement affirming that they agree to uphold ATA MSC's Code of Ethics and bylaws. This allows them to display the ATA MSC and ProMover logos—something that Bekins has been doing proudly for years.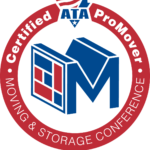 Loyalty360
Loyalty360 is the unbiased, objective, and market-driven association for customer loyalty, which seeks to enable and encourage dialogue among industry leaders. Bekins has been involved with Loyalty360 since 2014 and a member since 2016 further solidifying our company's mission of putting the customer first.

Association for Advancing Physician and Provider Recruitment (AAPPR)
AAPPR is redefining recruitment to retention. As the only professional organization for physician and provider recruitment leaders and others who influence recruitment, onboarding and retention, AAPPR is the leading voice in the Physician and Provider Recruitment space. Starting out as a small association, the organization is now 2000 members strong. Bekins is proud to be a corporate contributor to the organization!