Bekins is the Residential Mover for You
Household & Residential Moves
When moving your family, you want professional movers who know exactly what they're doing. Movers who have the expertise and the track record to back up their promise of a hassle-free move. For that type of experience, Bekins is your team.
Our residential movers provide both local and long distance moving services. So whether you are moving in-city or out of state, Bekins has you covered.
Bekins is one of the nation's leading residential moving companies because we sweat the details so you don't have to—which is why we've been around for 125 years. We're residential movers you can trust.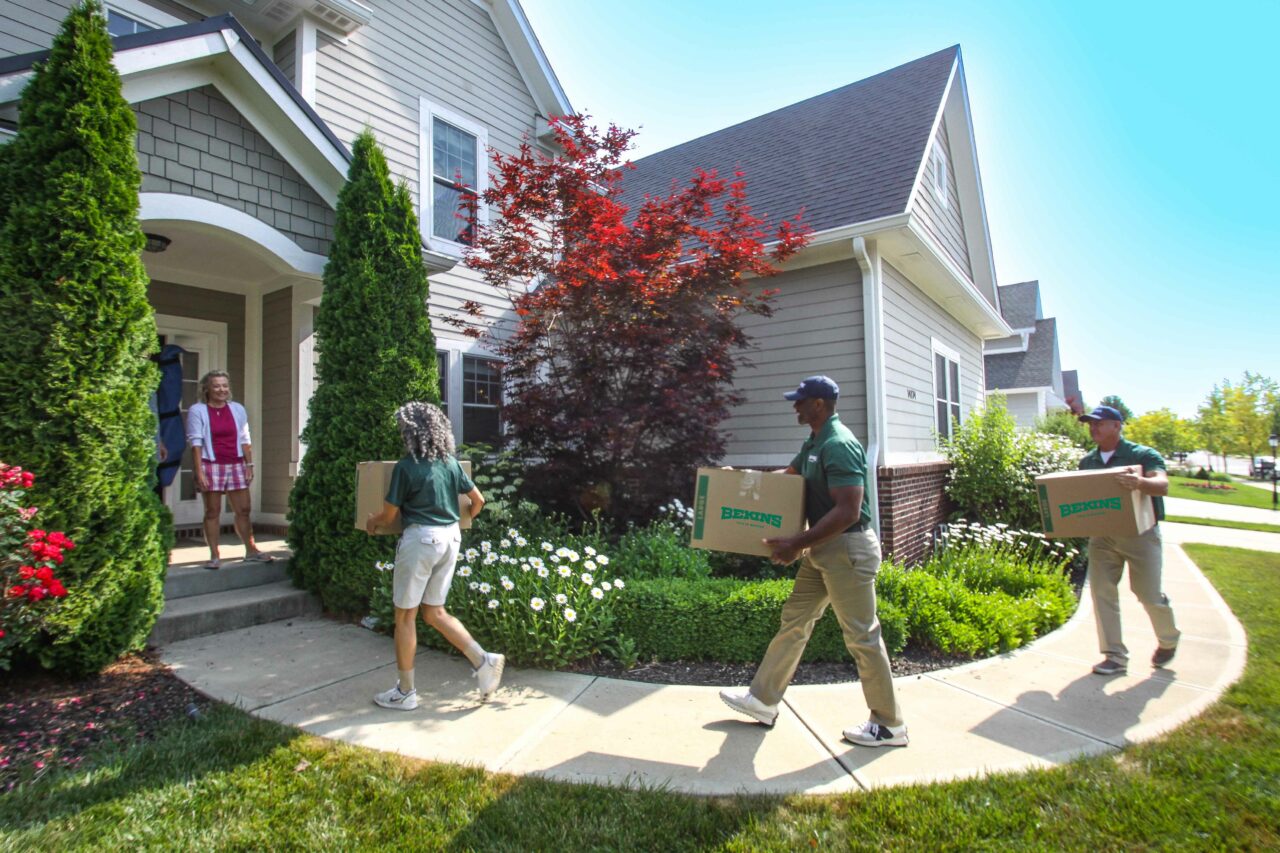 We offer a variety of moving services to fit your needs and your budget. A few of our residential moving services include:
As your trusted residential mover, Bekins commits to treating your belongings with the utmost care and lightening your stress on moving day.
We'll arrive on-site to oversee all technical aspects of your move, from packing your fine china to getting your sofa out the door and to your new destination. You can even receive a free estimate before we start the job.
Frequently Asked Questions
This is a carousel. Use Next and Previous buttons to navigate
What People are Saying About Bekins

This was our first move by a professional moving company and it turned out to be perfect in every way. O'Brien Moving and Storage was our local contact team and they were amazing. The entire process from beginning to end was professional, on time, on quote, and our possessions were expertly packed, stored, and delivered in perfect condition. Communications with both O'Brien's and Bekins was efficient, courteous, and timely. My husband and I cannot say enough about what a great experience this was and we highly recommend both O'Brien's Moving and Storage and Bekins. The two companies provide the best customer service we've ever experienced.

The team from St. George, Utah is fabulous. Jake, Whitney, Greg were the leads and we wish we could always work with people like them in any undertaking. They cared about how our move went, they listened to us, they did what they said they would. We appreciate them

The driver and his two helpers arrived early in the morning and completed the truck loading in 3 hours, much less than I expected given the packing involved of  items we could not  physically pack ourselves. They all worked very hard and fast and clearly had the experience to do the job in the most efficient way.  I was extremely impressed and would recommend Bekins (Wheaton) highly.
I am thankful for their work which helped make the difficult process of moving to a new home in a new state a little easier.

We had a smooth and professional experience with Bekins. From the initial contact through delivery, the team was responsive and helpful. Our quote was fair and reasonable, and our packing experience was clean and efficient with all items being safely delivered for our out-of-state move. We highly recommend the team of Richard, Rich, and Nick. Thank you!

We hadn't moved in over 20 years and this time it was an out of state move. The Bekins Van Lines  Forman (driver and guy in charge) was Marco and he was fantastic!  He (and the crew) were professional, friendly and prompt in moving us out of our home and on the delivery end as well. They were amazingly efficient and conscientious as they packed up and loaded/unloaded the moving truck with all of our "earthly possessions".  The crews on both ends of the process were hard working, friendly and clearly knew what they were doing. I highly recommend Bekins Van Lines and would chose them again if the need were to arise.

We had another cross-country move and Bekins Van Lines did another incredible job! Our family adored our driver, Carlos, and his team. They were SO incredibly kind and helpful. While I was signing paperwork, one of the guys grabbed a broom and swept out my entire empty house. I was floored! He had just spent hours loading our things and then he helped me even more!
Bekins will always be our first call when we move again, Richard and Frank always take such great care of us. It truly makes moving a breeze!

Fantastic people to work with! From our sales person, to the moving coordinator, to both moving crews. Everyone was so friendly and professional. We had an out of state move and paid for packing services.  Everything was packed so well. Highly recommended this company! Would use again!

We recently moved from Ocean County in NJ to Chesterfield County in VA.  The team at Bekins Seacure were excellent, from the sales staff to the admin staff to the driver and moving team at both locations.  We were impressed with their professionalism and the manner in which they conducted themselves.  They were efficient, courteous, and very careful with our belongings.  We were impressed with them being able to deliver our goods ahead of schedule, making the transition to our new home easier to deal with, since we had family from out of state helping. They could only be here for a fixed time period due to air travel.
We highly recommend the Bekins organization for moves both local and long distance.

Bekins Van Lines did an exemplary job getting my mom moved from New Jersey to Florida from beginning to end.  The price that she was quoted from Bekins could not be matched by any mover, even U Haul.  The movers themselves handled everything with care.  We could not be more pleased. I highly recommend them!
Back to Top