The right tools for the job
Bekins Moving and Packing Supplies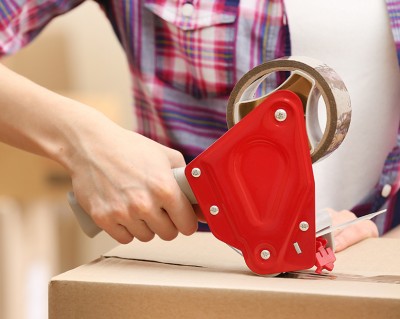 A worry-free move is all about the details. And one of those details is making sure you're using the right packing supplies and boxes for moving so your items will be protected. From moving boxes to bubble wrap to professional tape, we have what you need to make sure your items arrive safely if we're doing the packing or if you are. And if you're doing your own packing, be sure to tell your Bekins agent. Many of our packing supplies are available at a reduced price when you work with us.
Cartons and Boxes
Bekins can supply a variety of cartons and boxes for moving, including:
Dishpack cartons designed with internal dividers to accommodate fragile items, such as dishware and glassware.
Wardrobe boxes that allow clothing to hang on a metal bar.
Mattress boxes that will protect mattresses from damage and soiling.
Mirror boxes that are designed to adjust to different sized mirrors, pictures, and other fragile, flat items.
Specialty boxes for hard-to-pack items. We even can provide custom crating for high value items and antiques—check with us for all the details.
Protective Wrap
Extra cushioning is always a good idea when moving something fragile. Protective wrap is exactly what you need to help ensure your items remain undamaged throughout the course of your move. We offer:
Newsprint that provides a clean, protective surface for almost all of your packing needs. Unlike actual newspaper, our newsprint contains no ink, which can damage your items.
Bubble pack that offers greater cushioning and protection for fragile items.
Tape
It may seem like a small thing, but having high-quality tape is critical to keeping your belongings safe. Bekins can provide:
High-quality packing tape that is 1½" to 2′ wide.
PVC-type tape or strapping tape with filament strands for extra sturdy packing.
If you're packing yourself, please make sure that all containers are securely closed for shipping.
Marking Pen
Use a bold marking pen to clearly mark boxes so you'll avoid confusion later as you unpack. Bekins recommends:
A heavy permanent marker.
Listing items on the outside (top and sides) of each box.
Indicating which room boxes are to be placed on the outside of each box.
Adding notes such as "FRAGILE" and "THIS END UP" as needed.
Identifying cartons and boxes with your last name to assist the driver unloading at destination.
Box Labels
Bekins provides you with box labels to help you stay organized during your move. Simply print out the labels and attach them to your moving boxes. They will help you define what room the items came from so you can get them in the right spot quickly when you move into your new home.
Have any questions about the right packing supplies for your move? Be sure to check out our helpful packing guides. You can also contact us, or find a local Bekins agent who can help you today.