Professional Packing Services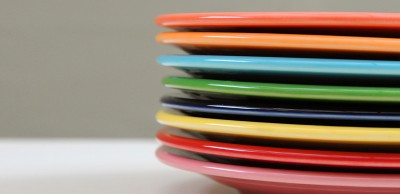 Packing can be a big job, but our packing and shipping experts have been honing their skills for decades. Let Bekins handle packing for you, and we'll make sure your items are safe and secure for the duration of your move. Below you'll find a detailed list of packing services, and a few tips to make sure your belongings are packed correctly.
Does Bekins Provide Full-Service Packing/Unpacking?
There's no way around it, packing takes a lot of care and time to be done right. So why not have our experts handle it for you? We offer full-service packing, crating, and unpacking services so you won't have to go through the stress of doing it yourself.
How Should I Pack Fragile Items?
If you don't want comprehensive packing services, but still want an expert to help pack your most fragile and valuable items, we can do that, too. This option can help you save money while still giving you peace of mind that your most valued possessions will be safe and sound. And you can always add more protection with a protection plan.
Your local Bekins Agent can pack all of your mirrors and pictures using specially designed cartons and wrapping materials to provide maximum protection for your goods.
How Do I Pack Electronics for a Move?
Most electronic items can be easily damaged, which is why it's often a good idea to have a professional handle this type of packing. Items that typically fall into this category include computers, tablets, speakers, gaming consoles, and televisions.
Using Quality Packing Materials
If you're using our packing services, you can rest assured that our packers will use nothing but the best packing materials. However, if you decide to do your own packing, we strongly encourage you to use quality materials, which can be provided to you by your local Bekins agent.
Pro-Tip: The Moving In/Out Box
We suggest you choose one box in particular as your in/out box. It's the last box you'll pack, and the first one you'll open when you arrive at your new home. This is important, because this box should contain everything you need right up until the day you move, and the first things you'll need once you arrive at your destination. Typical items for this box include:
Towels
Toiletries
Tissues/paper towels
Vacuum cleaner
Non-aerosol cleaning supplies
Plastic cups, plates, and utensils
If you have any questions or concerns about your upcoming move, please contact your local Bekins agent.
Frequently Asked Questions