Packing up a house and staging a space for a move is no easy feat. Decluttering, packing, staging and possibly even moving your belongings into a storage unit is often overwhelming and time consuming. Making your home look appealing while there are boxes and packing peanuts strewn about is tough, but not impossible!
There are things you can do to make your home look desirable while you prep, pack and move to your new home—it just takes a little research and planning. To sell your home and make your relocation a success, follow these decluttering, packing and staging tips and tricks:
Tips for Packing a House to Move: How to Declutter a House for Selling
1. Start with Decluttering

The first step in any successful move is decluttering. It's crucial to get rid of any unwanted or unnecessary items before you pack. This may seem like a hassle, but it will save you time and money in the long run, we promise!
Not only are you moving to a new home, you're selling your existing space. This means your home needs to be desirable to buyers. Ideally, the decluttering process should start as early as possible, as it needs to be complete by the time you open your home to potential buyers. Eliminating clutter from your home will help folks focus on your home's features and not your belongings.
Tips and Tricks for Decluttering Before a Move:
To keep yourself from feeling overwhelmed by decluttering, go room by room. In each room of your house, go through every drawer, closet, each box, and the nooks and crannies. Then, make an inventory list of what you find. Anything on that list that you haven't used or worn in 6 months or more, get rid of it. Here's how you can organize and dispose of your belongings in each room:
Box up and pack away seasonal items (such as winter clothing or holiday decorations). Store them somewhere out of sight so potential buyers won't see them.
Create two piles. Items that you no longer use but are still in good shape should either be donated or sold. Organize your items into either "sell" or "donate" piles. Then, make an immediate plan as to where you're going to bring these belongings and when you'll remove them from your home.
Toss or recycle any items that are broken, damaged or stained.
2. What to Pack When Trying to Sell a House: Pack Up Personal Items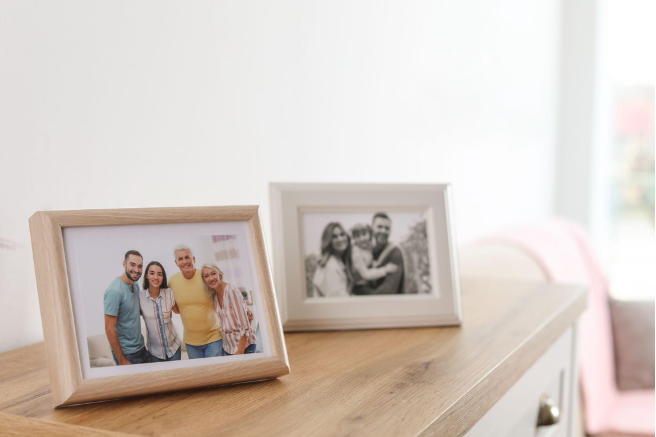 There's a good chance that your house is filled with family photos, knick-knacks and other personal items that are priceless to you… But these probably won't be as attractive to potential home buyers; without your personal items, your home will look like a blank canvas for them to start their own lives.
As you go through your home and decide which items you want to leave out for staging and which ones should be packed away for your move, remember that anything personal, such as family photos or children's artwork, should go with you into storage.
Quick Tips on Packing Framed Photos During Your Move:
When you pack your personal belongings away and prepare to stage your home, make sure you're packing your photos, frames and at with care so they're in good condition when you arrive at your new space. Here are a few tips on how to safely transport framed photos and art during your relocation:
Wrap each frame individually with newspaper or bubble wrap
Place frames inside a box (vertically)
Fill any remaining space with packing peanuts or newspaper
Mark the box as "fragile" so the moving company (or whoever's helping) knows to be extra gentle with that box
3. What Not to Pack When Trying to Sell a House: Leave Out Pieces for Staging
If you're unfamiliar with the process of selling your home, staging refers to arranging furniture and decorative items in a specific way to make your property desirable.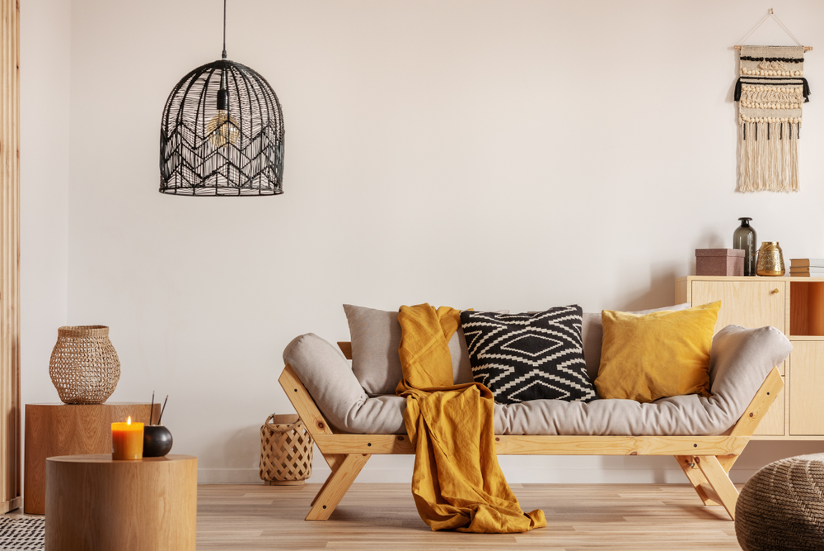 A successful home staging is all about finding the happy medium between homie and cozy decor and decor that allows the potential buyer to imagine their belongings in your house. Items that you shouldn't pack away include:
Throw pillows and blankets
Candles
Area rugs
Lamps
Towels
Artwork
Mirrors
Choose items that are neutral, work well with your home's color scheme and that you feel would be appealing to a wide variety of potential buyers. For example, lighting candles is a great way to make your home smell amazing and feel invitin, but be sure to choose a scent that is not overwhelming or too polarizing. When it comes to furniture, choose pieces that won't overwhelm the space. You can also hang mirrors on the walls to help make the room feel bigger and more spacious.
4. Utilize Self-Storage
Now that you've eliminated items using our decluttering tips, your boxes are packed and your home is staged, all you have to do is find somewhere to store your things. Your belongings need a space to live until your house is sold and you're ready to move. Friends and family in the area might have some extra space here and there, but depending on the size, type and number of items you have, it's often easier to rent a storage unit.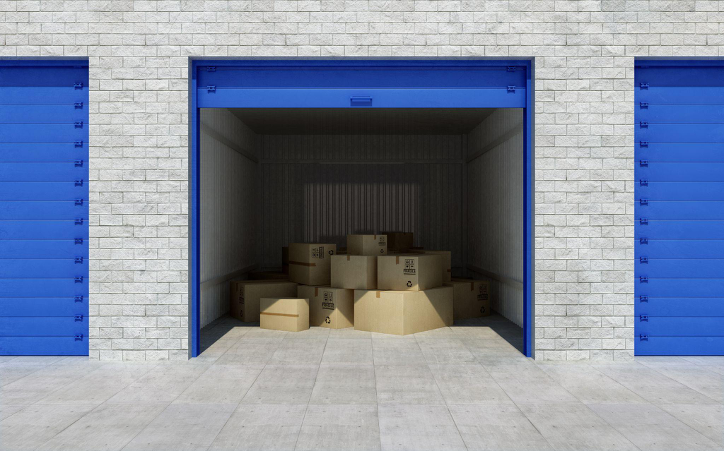 Self-storage is a great option as you sell your home because it is secure and allows you to access your belongings whenever you need to. When choosing a self-storage facility, consider renting a unit that is close to your home and bigger than you think you'll need. A large unit nearby will give you wiggle room to dig through boxes. Additionally, if you have electronics, instruments, or expensive artwork, be sure to choose a climate-controlled unit.
If you decide to move or store your belongings with Bekins, we offer temporary storage solutions. Storing your items with us is a great option because it allows you to add the cost of storage to the moving quote and gives you peace of mind as you can be confident your items are safe and secure.
How to Pack Things for a Storage Unit While Selling a Home
When you put your belongings in storage in order to sell your home, it's important to keep your items accessible. There's a good chance you'll need to rummage through boxes, add things to containers and remove things. Here are a few tips on organizing your storage unit:
Start by building stacks along the walls of your storage unit
Once the walls are full of stacked boxes, start stacking in the middle of the unit. Be sure to leave room to walk around the stacks.
Try your best to put the items you don't think you'll need access to at the bottom of each stack.
Label your boxes and have the labels facing outward so you know what's in each container.
When to Start Relocation Preparation: How Long Does It Take to Pack a House?
How long it takes to pack and prepare a space for staging and moving really depends on the size of your home and the number of belongings you have. However, the following timelines are good estimates to start with:
Studio, one-bedroom apartment or one-bedroom home: 1-2 days
Two-bedroom home: 2-3 days
Four-bedroom home: 4-6 days
However, keep in mind that the timelines above are based on how long it takes to pack your home—they don't include the time it takes to stage your home. Plan on allowing an extra 2 to 6 days for staging, cleaning and preparing your home for viewings. The larger the home, the more time you'll need!
---
Have a Smooth Move: Get Relocation Services from Bekins Van Lines
If you're still feeling unsure on how to pack your house for a move and you're thinking, will someone just help me pack my house? The answer is yes! Bekins Van Lines can pack your belongings, provide more information and tips on staging your house and deliver your belongings to your new space. Get in touch with Bekins today to get started with your hassle-free relocation!