Whether you finally found your dream home, or your job transferred you to a new location, moving in winter offers a lot of benefits. Winter is the off season for many companies, so you may enjoy better rates and more flexible moving dates. And in the colder seasons, roads tend to have less traffic, resulting in shorter, faster drives.
However, moving in winter also has its shortcomings. Poor weather and icy roads turn an otherwise safe journey into a harrowing experience. Fortunately, you can make the trip easier with these cold-weather tips.
1. Check the Weather
As you pack and prep for the upcoming move, periodically check weather reports. Schedule your moving day during a bout of warmer weather, but give yourself a range of acceptable moving days in case the weather turns dangerous.
Even if the weather is supposed to be clear on your moving day, stay ready to call off the move at a moment's notice. Weather can prove fickle, especially in Indiana. You'll do better to postpone your moving trip in favor of better conditions than to work in the ice and the cold.
2. Keep Winter Supplies on Hand
Even if you plan to move to a warmer climate, you'll want to keep your winter gear on hand while you move. Items such as a snow shovel, ice scraper, and salt will help you clear a path safely through the snow, while winter clothing such as heavier coats, hats, and gloves will help you stay warm while you move.
As you dress for your move, layer your clothing. Layers keep warm air from escaping and provide better insulation. This will keep you warmer during colder conditions. And since you may be moving heavier boxes and working harder, the layers enable you to shed unnecessary clothing to prevent overheating.
3. Clear Snow from Walkways
Moving boxes, appliances, and furniture is hard enough. You don't want to have to deal with slip and falls on top of your move.
Use your snow shovel to clear a path through the driveway, sidewalk, and any other places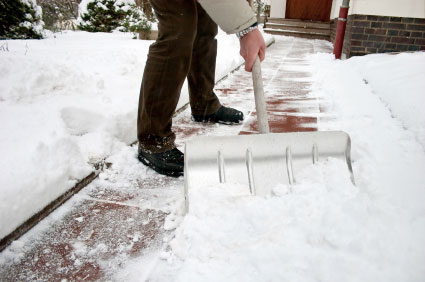 you and your crew will move consistently. Use salt to melt the ice faster and sand to provide traction.
If you hire a moving company to help you, make sure the company has a liability and protection plan in place. This will ensure that both the movers and your items have coverage in the case of an accident. If someone slips and falls on the sidewalk, you won't have to worry about paying for medical coverage or for replacing your glassware.
4. Use Cardboard and Sheeting to Protect Floors
Even if you do a careful job clearing ice and snow from your driveway, chances are likely that you'll track some of the slush into your home. The water, mud, and other debris can soak into and damage your carpet, and as a result, you may have to spend more time cleaning your home before you lock up.
Additionally, icy water on tile or wood floors poses a safety risk for you and your movers. The slick surface combined with limited visibility from heavy furniture create the perfect setup for an injury.
You can keep your flooring and your team safe by laying cardboard and sheeting near the entryways and other areas that see a lot of foot traffic on moving day. Keep towels near the front door to dry off dolly wheels and other moving equipment.
5. Board Your Pets
While you'll want to take your beloved Fluffy along for the move, you don't want your furry friend to frolic underfoot during the moving process. With multiple people traveling in and out of your home, someone might step on a paw or tail. Or in the excitement of the day's events, your pet might slip out the door unnoticed.
Rather than spending hours tending to a pet's injury or searching for a missing pet, take your pet to a local animal boarding facility. If you have a tight budget, consider asking your neighbor to watch your dog or cat for a few hours while you move.
6. Stay Warm with Hot Drinks
Constant changes between the warmth of your house an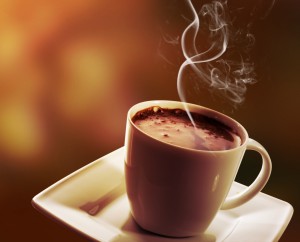 d the cold air from the outside take a toll on your body. While you might not immediately notice your dehydration, you may notice that it's easier to become fatigued while moving heavier items.
Do your body a favor by drinking regularly while you move. If cold water sounds unpleasant in the chilly weather, opt for warmer drinks like hot cocoa, cider, or tea. Don't forget to offer some to your moving team-they'll likely appreciate it!
7. Call the Professionals
If you have a large family and a group of friendly neighbors to help you during the move, you may feel tempted to save money and pack your items yourself. However, not everyone is equipped to handle cold weather ventures, and this increases the risk of injury to you, your family, and your items.
When moving in winter, you'll have better success transporting your valuables if you call on a professional moving team. With the right moving company, you can move your items quickly and safely. Don't hesitate to ask professionals to assist you in your next winter move-with these tips, you'll be out of your old home and into your new home in almost no time!