No matter what time of year you decide to move, preparation is always necessary. Winter relocations are no different; moving during cold weather can have its perks, but in order to reap the benefits, you need to be prepared.
To make sure your winter move goes smoothly, the professional movers at Bekins have put together a few tips. If you prepare correctly for your winter move, there are many rewards to moving in the winter months.
5 Tips for Moving in Winter
Whether you're moving cross country in the winter or simply across town, these tips will help you have a successful relocation. Here are 5 moving in the winter tips:
1. Clean and clear a path from the moving truck to your house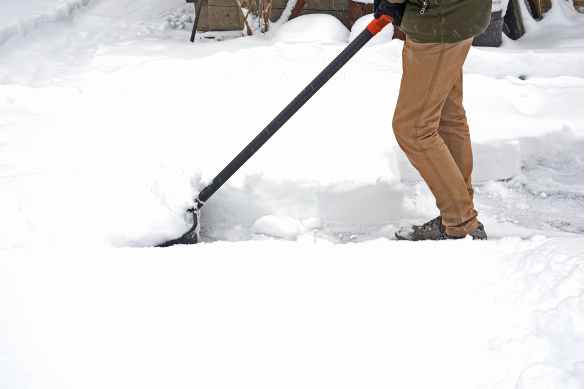 When your current home is located in a snowy or wet area, maintain a clear walkway up to your entryway. Keep snow shoveled and ice melted on the days leading up to the moving van's arrival.
If it snows or rains before a cold moving day:
Be prepared with a shovel and de-icing materials.
Scrape the pathway to remove as much snow and ice as you can throughout your moving day.
Sprinkle sand, cat litter or another product to increase traction between the house and the van's loading ramp.
On moving day:
Remove mud, clutter, leaves and other debris from your designated moving path.
Place cardboard or plywood sheets down over unavoidable mud spots if your pathway is particularly mucky.
2. Protect Your Floors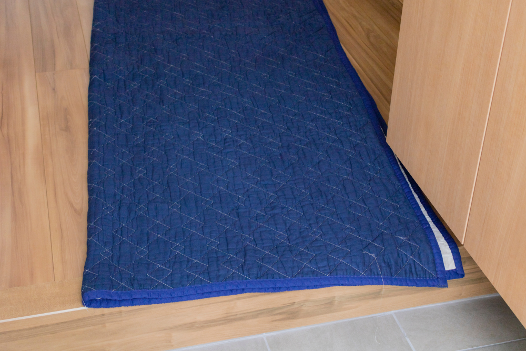 In the winter when there is snow, water, ice and slush to deal with, floor protection is especially important. No matter how well you clean your exterior pathway, the floors in your house are subject to extra abuse because of Mother Nature's winter elements.
Protect your home with clean floor coverings:
Start at the entry point of your home and place a large, durable doormat just outside the door.
Make certain the doormat will not slip or slide out of place.
Use another oversized doormat on the interior side of the doorway.
Encourage family, friends and movers to use the doormats liberally.
Use materials like cardboard, plastic runners and new tarps to protect carpet, tile and wood flooring.
Secure all floor protection so movers aren't at risk of slipping or tripping over the edges of coverings. Some carpet protectors are made with teeth that grab the carpet fibers. If that's not the case, use small tacks to secure cardboard to the carpet.
Have a kit on hand to clean any residual spots on your hard-surfaced floors and carpeting. If mud or other spots mark up the floors during your move, you'll be ready for a quick cleanup when you set aside a spray bottle, carpet cleaner, brushes, clean cloths and other materials necessary to refresh soiled flooring.
3. Find a comfortable and warm spot for kids and pets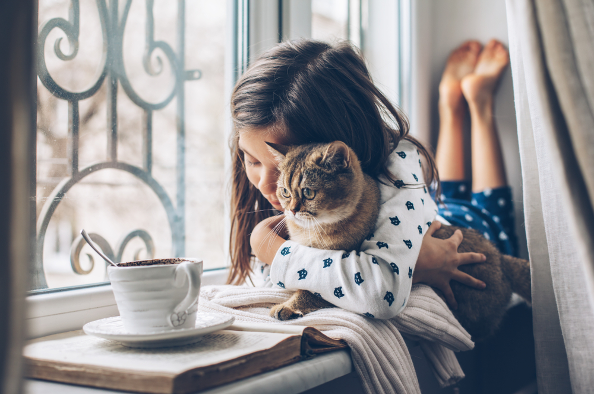 While movers bring your belongings out to the moving van, there's a good chance the doors of your home will be left open. If your move takes place during frigid weather, your home's heating system may not be able to keep your home at a comfortable temperature for children, elderly individuals or pets.
Find warm spots for vulnerable household members during cold weather moves:
Hire a babysitter to take older kids to the movies.
Ask a family member to watch your kids for a few hours.
If you have no family nearby, find daycare facilities for kids, older adults and pets.
Ask friends and coworkers for recommendations of places that offer short-term caretaker duties.
If you can't locate anyone to watch people and pets, close off an area of your home during the van loading activities. Let the kids have lots of blankets in the warm room and help kids and adults dress in warm layers. Assign a responsible adult to stay in the warmer room to supervise TV watching, games, meals and space heaters.
4. Double-wrap fragile items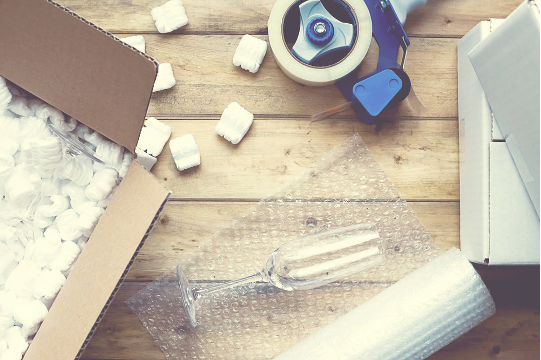 Sub-freezing temperatures and temperature fluctuations can make glass and plastic shatter. Handle plastic totes and tubs with care, and don't drop them outside in cold temperatures.
Wrap glass, porcelain and other fragile items twice to protect them from cold-weather extremes. You can also use other forms of padding, like bubble wrap, to keep your items safe. When you arrive at your new home, let the boxes of fragile items sit and warm up inside for a few days before opening and using the items.
5. Prepare your vehicle for a winter commute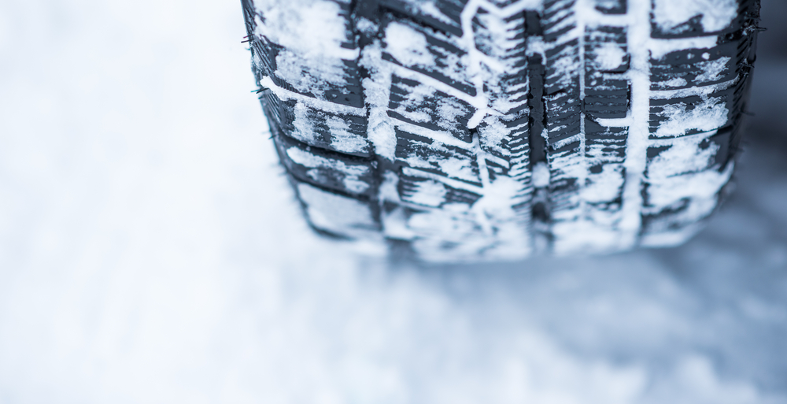 When you hire a moving company, someone else tackles the winter van driving. All you have to do is get your personal vehicle from your old home to your new one.
A neglected vehicle can become a real hassle on a long-distance trip in winter. Take your vehicle to your mechanic for a checkup before your relocation day. The last thing you want during a winter cross-country or cross-town move is a broken-down car.
Ask your auto mechanic to perform the following services before your wintertime moving trip:
Check vital fluids including antifreeze
Install snow-ready tires
Address heater and fan issues
Check defroster and windshield wipers
Test headlights, taillights and turn signals
Place an emergency roadside kit in your vehicle in case you have trouble during your move, and keep a list of emergency contacts on hand. For peace of mind and safety, join a roadside assistance service for emergency tire changes, jump starts, tows and more.
8 Benefits of Moving in the Winter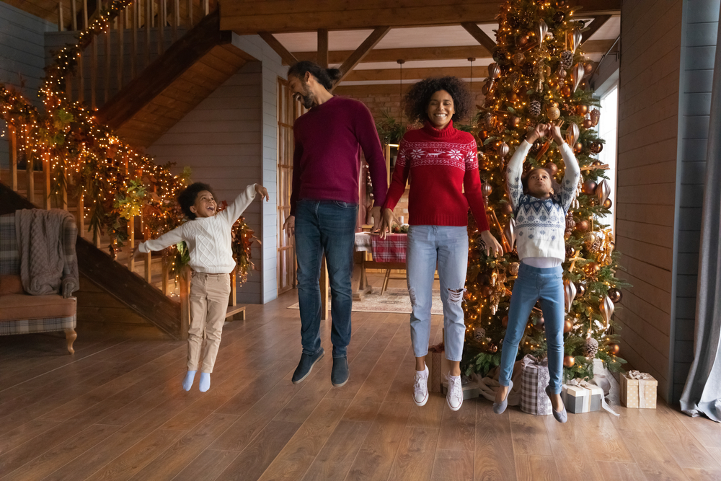 Once you've prepared accordingly for your winter move, you can reap the benefits. 8 perks of moving during the colder months include:
Flexible moving dates. Movers are often more flexible with their availability in the winter. You may not need to give as much notice—you may even get your household goods quicker.
Less traffic. Depending on weather conditions, travel can be quicker due to the lack of cars and construction on the roads.
Fewer homes on the market. There are fewer homes on the market during winter, and sellers are often eager to move from their residences.
Fewer buyers. There are often fewer buyers during the winter because more people prefer to move during the warmer months.
Fewer loans and less paperwork. Due to a decrease in volume during the winter, mortgage lenders usually have fewer loans and less paperwork to process.
More time devoted to you. Real estate professionals have more time to devote to your search for a new home.
Fewer fees. Lenders may forgo certain fees to stay busy in the off-season.
Bonus offers. Because landlords want to fill vacant apartments and homes in the winter, they are more likely to entice you to move in with bonus offers, lower rent or a smaller deposit.
Moving in a Winter Wonderland: Get Started with Your Relocation with Bekins
The best way to make your winter move a success: hire a professional moving company. At Bekins Van Lines, we specialize in long distance moves and partner with local moving companies all over the country, so no matter where you're going, or where you're headed, we can help. Get an in-home estimate today to get started!