Announced earlier this month at our third annual Van Line Summit & Awards Gala, Bekins awarded top honors to our 2021 Driver of the Year. To be eligible for these awards, individuals must first earn a Driver of the Month award between January 2021 and December 2021 and consistently provide superior service to Bekins customers.
Tim Bridges, Boerman Moving & Storage, Inc., Woodridge, Ill.
Tim Bridges started his driving career with Fogerty Van Lines in 1982, driving mostly from the Midwest to Florida and back again. For the past ten years, he has driven for Boerman Moving & Storage, an interstate agent for Bekins Van Lines, and has been based in Illinois, running all over the country. Bridges has a lovable, easy-going personality that connects well with customers. His wife Marti runs with him, offering help with paperwork and customer service.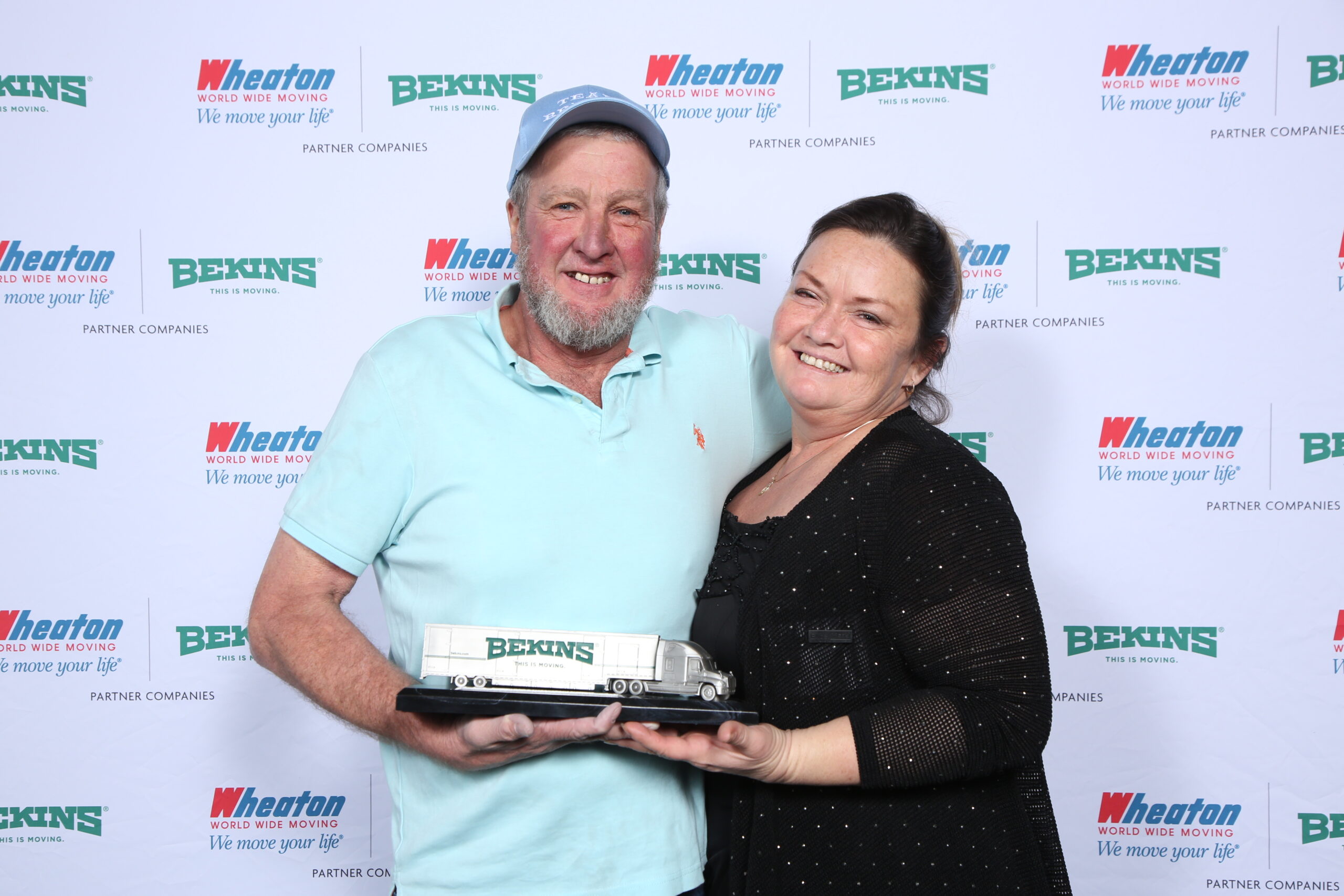 By their excellent records in claims, customer service and safety, drivers of the year are among the best in the van lines' fleet. Each winning driver receives a Driver of the Year plaque from Bekins, along with a $2,000 cash award.
Congratulations, Tim, and thank you for all you do!