Did you just close on a new home? Congratulations! If you're hoping to turn your backyard into the garden oasis of your dreams but you've never gardened before, there's a chance you feel overwhelmed – especially if you've still got some unpacking to do. As visions of lush vegetation and bountiful harvests dance through your mind, you begin to wonder, where do I start?
Seeds, sunlight, soil, oh my! We'll break down some key first time garden tips so you can get started on your dream backyard with confidence. If you're a new homeowner with lofty lawn goals, try these first-time garden tips:
Backyard Gardening: Getting Started
Before you get your hands dirty, there's a few foundational questions to ask yourself to best prepare for your new garden project:
1. Vegetable or flower garden?
Most homeowners chose to display their flower garden at the front of their home and reserve the backyard space for a veggie plot, though there's always the interplanting option if you don't want to choose. Our tips will be geared toward a backyard vegetable garden.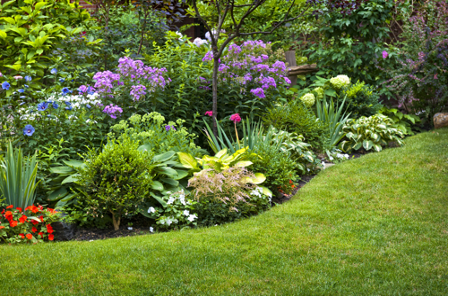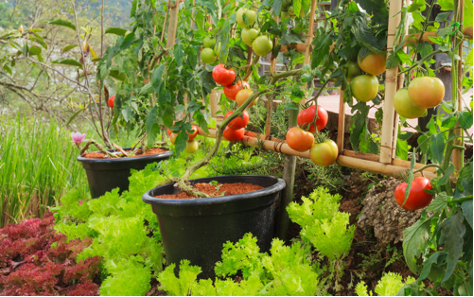 2. Select a Location
There are a couple variables you want to consider here⁠ such as sunlight and the proximity to a water source (ideally a garden hose.) Your plot should get as much full sun as possible and be easily accessible to your water source. You'll thank yourself when it comes time for garden maintenance.
3. Pick your produce
Decide which veggies you want to grow based on your preferences, space, planting time and climate. Consider starting with some easier crops that can handle weather fluctuation and a missed watering or two like lettuce, cucumbers and summer squash. Purchase your seed packets from your favorite local supplier once you've decided.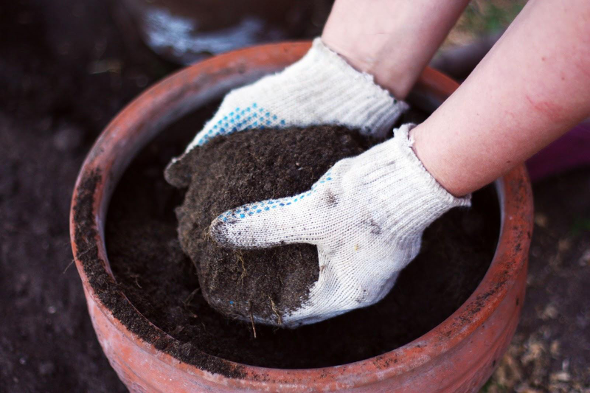 When is it Time to Plant a Garden?
Planting time will depend on your location and climate. Technically, any time except for winter is a good time to start planting seeds. If you live in an area like the Midwest, rule of thumb is to wait until two weeks after the average last frost date to start planting, typically in early spring. Ideally, wait until both the ground and air temp have reached at least 60 degrees.
What's the Best Way to Break Ground for a Garden?
Step One: Establishing the Perimeter
To start your backyard vegetable garden, begin by establishing and marking the desired perimeter with string or twine, then begin digging. Slice under the existing sod or grass, cut it into manageable pieces and set them aside for later, you'll use this organic matter for compost or filling in bare spots in your garden.
Step Two: Remove Weeds
Next, remove any weeds by pulling them up by hand or killing them with a natural herbicide. At this point, you can test your soil if you like, it's likely you may need to add amendments to better feed your new plant friends. Depending on the current acidity or alkalinity levels, ground limestone and sulfur are common additions used to achieve healthy, balanced soil.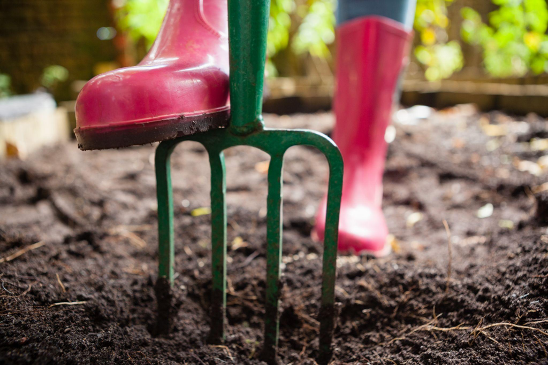 Step Three: Turn the Soil
After testing, you'll want to turn the soil. To do this, mix any amendments into the top layer (first 6-12 inches) of soil either with a rototiller or a plain old garden fork. This part will take a bit of elbow grease but it's well worth it to ensure an evenly mixed and balanced base. Once this is done, you can prepare to add your layer of topsoil and mulch as the final step before the official planting process.
Step Four: Add a Layer of Mulch
A good nutrient-rich compost blend is a great option for topsoil and can be found in most home improvement stores. Finish it off with a layer of mulch to prevent soil erosion from the areas you dug up and improve water retention. It's possible to take it one step further and create a raised garden bed.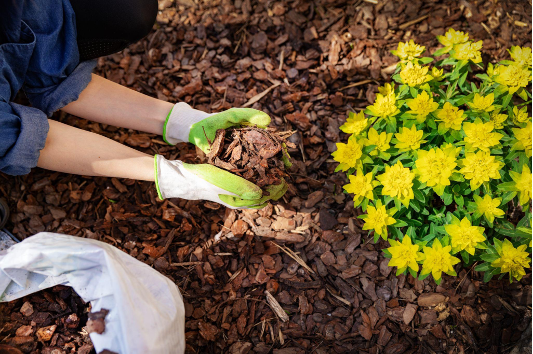 Recognize Your Hard Work as a New Gardener!
Give yourself a pat on the back with your new green thumb once you've made it this far. Now, it's time for the exciting part: planting seeds! Lucky for you, the seed packets themselves contain all the information you need to turn your humble garden beginning into a bountiful summer harvest. Certain veggies are easy to sew straight into your garden like carrots, cucumber, squash and lettuce, but others will benefit from indoor germination.
Be sure to follow the proper spacing directions if you're sewing directly into the garden. Same goes once you're ready to transplant your seedlings if you opted for indoor germination.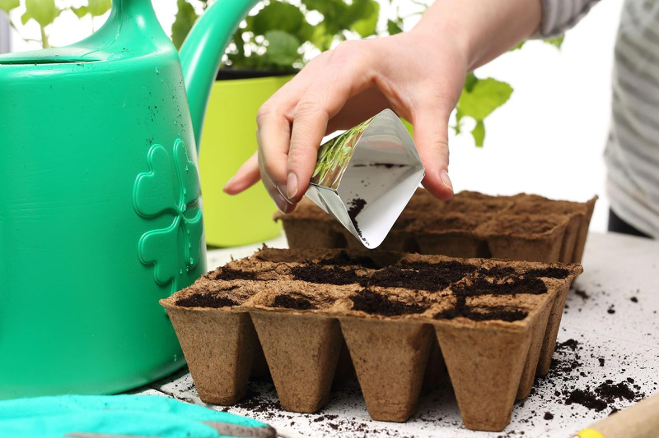 The Cherry (Tomato) on Top: Garden Additions to Consider
You've planned, plotted and begun the growing process for your backyard vegetable garden, is that it? We'll get into garden maintenance next but there are some tips that can take you from simply functional to garden oasis with a few extra details.
1. Trellises
These can be used to give vine-heavy plants (think beans and cucumbers) a proper support system to encourage their best output.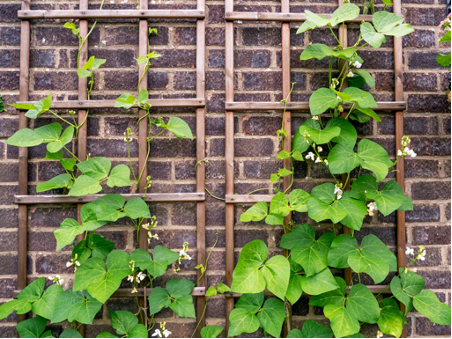 They can replace traditional garden fencing and are easy to install—just make sure they're properly anchored into the ground. As a bonus, they can help beautify your garden as well.
2. Veggie Markers
Labeling your plants is one of the best gardening ideas for beginners. An appealing yet easy method is to take a long bamboo skewer with a wine cork attached to the sharp end, simply write the name of your crop in black sharpie marker on the wine cork and push the round end of the skewer into the soil near your plant.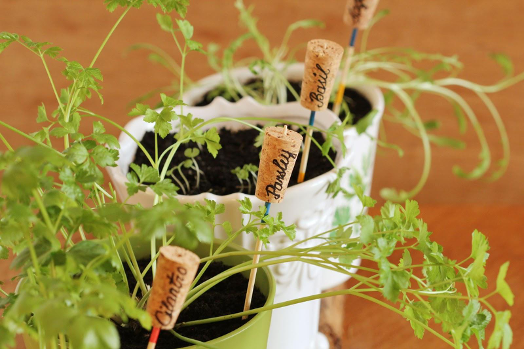 First time garden tips: hang on to your seed packets after you've planted, this will help you troubleshoot any plant specific problems during growing season and help you keep track of everything you planted.
3. Decorative Boundaries
New home landscaping can easily be incorporated into your backyard garden with a few simple additions. Consider a brick or pebble pathway in between your rows of seeds, a small fountain, or a couple garden-themed signs to really spruce things up and flow seamlessly from home to backyard.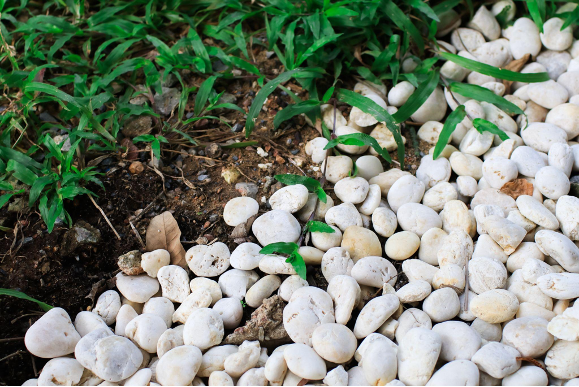 Backyard Gardening: Maintenance
While the hardest parts may be over, there's still a bit of work you'll need to do to ensure your vegetable garden is successful. Here are the garden maintenance steps you shouldn't skip:
Regular Watering: Water is just as essential to plant growth as sunlight, so this is an important one. Give your plants approximately an inch or two of water per week, depending on any rainfall of course. With a good watering hose or can, you can get the job done easily and ensure healthy output from your seeds.
Thinning: We know, it's hard to pluck off seedlings especially as a new gardener. Any and every sign of growth makes you proud! But once your seeds begin to sprout leaves, it's a good idea to remove some of the nearby straggler seedlings, to stay within the recommended spacing and ensure most of the energy is going to healthiest sprouts.
Weeding: Not only are weeds unattractive, but they can suck up essential nutrients from your plants that need it most. Common garden invaders include pigweed, purslane and dandelions. Simply clear them by hand weekly or use a pet/child safe weed killer to eliminate the pesky buggers. Consistency is key here.
Harvesting: Finally, the fun part! You'll need to stay on top of plant harvesting to get veggies at their peak and reduce any waste. Each variety will have a slightly different harvest schedule but referencing this guide will help new gardeners get the hang of it. It's finally time to reap what you sewed!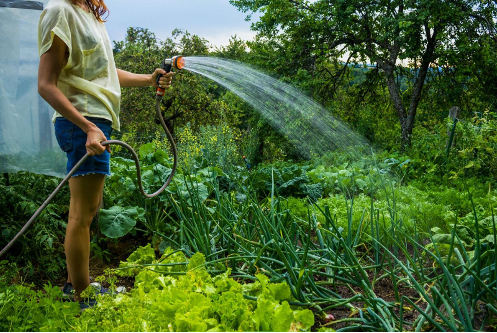 Grow with Your Garden
Now you have all the information you need on how to design a garden bed from scratch! Watch your garden flourish as you and your family grow together in your new home. Looking for more homeowner tips and tricks? Check out more resources from the Bekins Blog!