Trucking is a massive industry in the United States. For example, 3.5 million truck drivers drive 15.5 million trucks loaded with 12 billion tons of freight every single year. This freight is worth nearly $800 billion over 100,000 miles per driver! Unfortunately, infrastructure problems, economic challenges and a shortage of truck drivers has strained the freight industry, including moving companies.
Are you looking for a rewarding career where your skills and dedication are appreciated and rewarded? Driving for Bekins could be a great way to advance your career. We recognize the importance of trucking on our economy.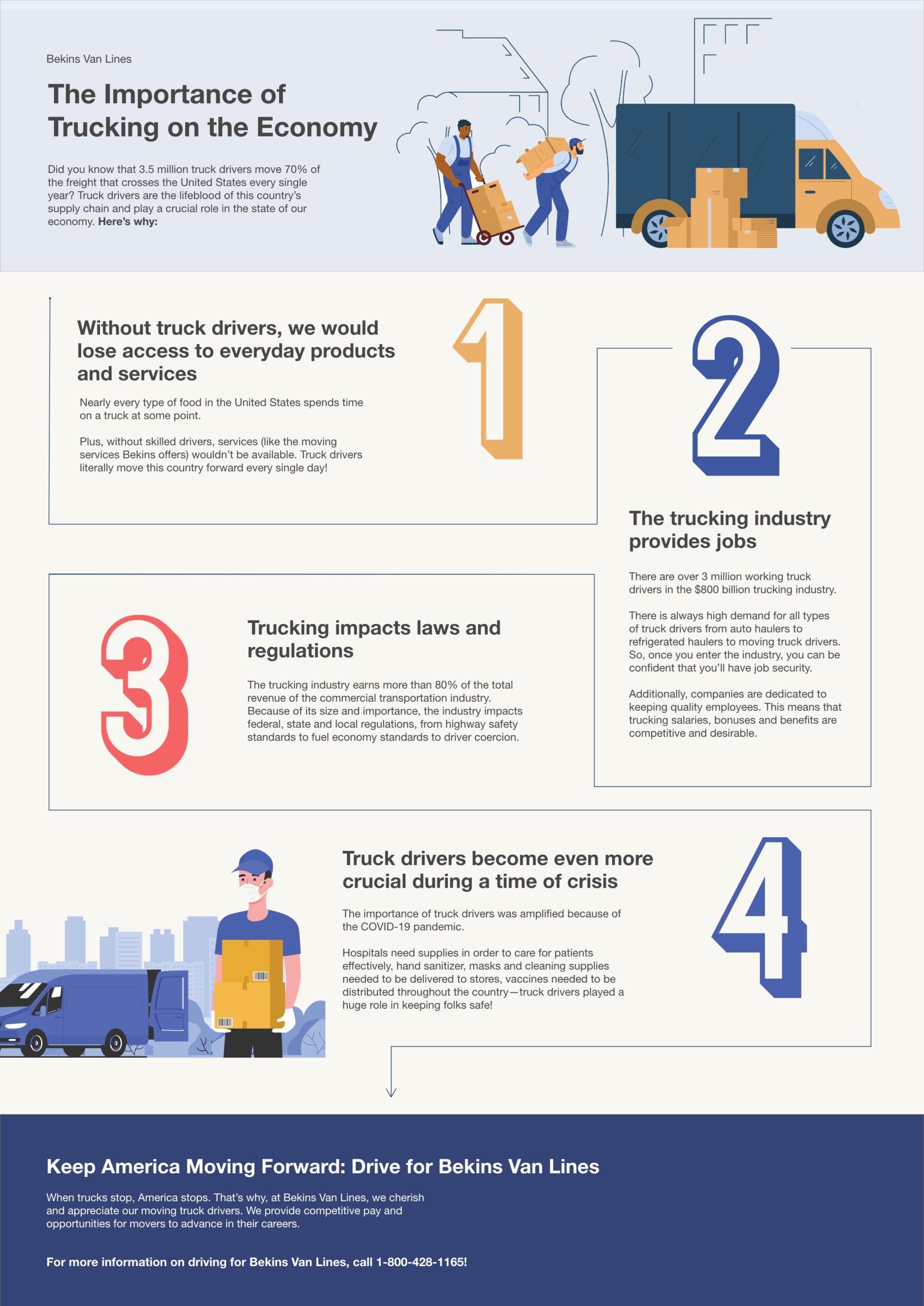 Keep America Moving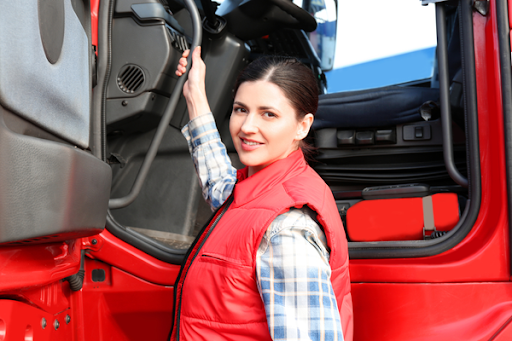 Truck drivers keep America moving. They transport 70% of the freight that crosses the country annually. Without them, many industries – such as the moving industry – wouldn't exist.
Almost everywhere truck drivers are needed. Projections show a need to hire at least 100,000 new truckers every year. 54% of those new hires will simply serve to replace retiring drivers. As demands jump, jobs for truck drivers will only increase.
If you have a commercial driver's license (CDL) or are thinking of getting yours, we'd love to talk to you.
How Truckers Make a Difference
Truckers deliver the food and products that line your neighborhood store's shelves. They bring medical supplies to hospitals, gas to fuel vendors and help people relocate.
Bekins drivers play a special role in our client's lives. They're trusted to transport a lifetime of belongings and memories to a new home where our clients make a new start. Drivers are an integral spoke in the hub of our operation.
Why Drive For Bekins
We like to think Bekins is one of the best trucking companies for new drivers and experienced haulers alike. We appreciate our drivers and show our gratitude with competitive pay and excellent opportunities for career advancement. We often give sign-on bonuses and offer strong pay incentives for quality performance.
Bekins moves people. We make a difference in people's lives every day. When you join Bekins, you join a five star team that works together to deliver an exceptional moving experience.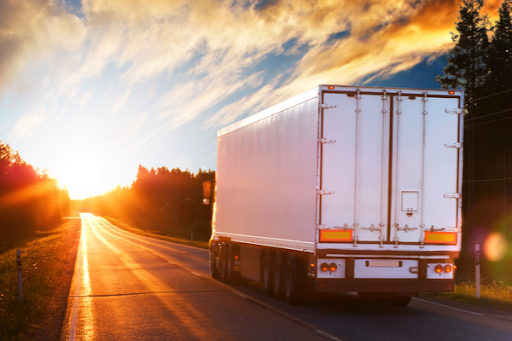 Move Your Career Forward Today
We're looking to hire truck drivers like you. We understand the importance of trucking on the economy and the necessity of moving truck drivers. We want to turn qualified candidates into superstars of the moving world. Check out our truck drivers career page for more information and apply today!