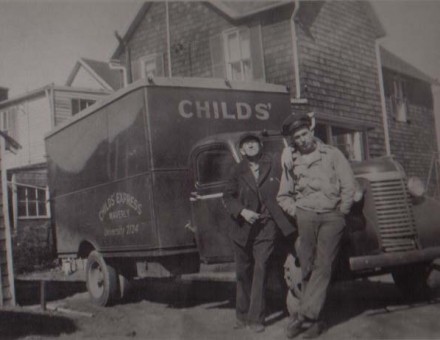 Many moving companies provide a full range of services, but few tailor their services to give you exactly what you need. At Childs Express, we have been helping residents of the Baltimore, MD area move for over 100 years, and we have refined our customer service to a level unmatched by any other moving company in the Baltimore, MD, region.
Your Custom Move
Childs Express has been a family-owned business for five generations, and we still try to run our moving company according to the family values we believe in, including diligence, honesty, and respect. In practice, our ideals drive our movers to treat your belongings with care, work hard, and be honest in all their dealings with you.
To make sure we implement our values, we customize each moving process to the customer and focus on the people involved. After all, your family isn't like any other, so your ideal move shouldn't be exactly like someone else's either.
Whether you need long-distance or local movers, our goal is to anticipate your needs so that you never have to stress about the logistics of moving. We pay attention to the details that set you apart from our other clients, and we use our observations to lighten your burden. In fact, when it comes to the physical movement of your household goods, we can take care of everything.
If you're ready for an individualized moving experience, call Childs Express at 410-235-2124.
---
Service Area Includes: Baltimore, MD • Cloverly, MD • Colesville, MD • Lake Shore, MD
Loch Raven Village, MD • Millersville, MD • Parkville, MD • Pasadena, MD
Riviera Beach, MD • Silver Spring, MD