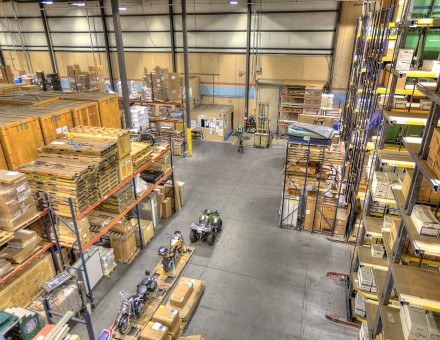 At ProRelo, we're committed to quality. Based in Albuquerque, NM, our moving company has won awards for customer service and has been distinguished as a trustworthy business. In both our work and our community outreach, we focus on making things right.
Quality Service
An A-rated member on Angie's List, we've won the Angie's List Super Service Award in both 2014 and 2016. We've received this award due to customer reviews lauding our services, so you can confirm for yourself that our past customers have been satisfied with our work. We also have an A+ rating with the Better Business Bureau.
We apply our high service standards to all our work, whether we are helping as local movers or as storage professionals. Our movers can relocate pianos, household goods, commercial equipment, and more across the country or to another country, and we maintain our high standards no matter what part of the planet we're working in.
Quality Community
Our commitment to serving others doesn't end with customer service. We want our business to make the world as a whole better. We're proud to work with Move for Hunger, a charity that partners with moving companies to end hunger and food insecurity in North America.
When Americans move, they often have to get rid of a fair quantity of food. Through Move for Hunger, we can take any non-perishable goods you want to donate and give them to the local food bank. In this way, we and our clients help our community become healthier and more unified.
To start working with us, call us at 800-203-7654. We'll be happy to give you a free moving quote.
This is a carousel. Use Next and Previous buttons to navigate
ProRelo, Inc. Reviews

These guys are great. I have received two different deliveries with this crew. They took an extra few minutes to make sure everything was good and were very pleasant. They represent your company well.

The guys were friendly and worked hard and impressed in every way.

The delivery guys had to deal with a defective product—-not at all ProRelo's fault.  They treated me like family, went the extra mile to help me resolve the issue with the other company.  They were amazing and I can't thank them enough!

Super professional and quick! The person answering the phone was very nice and helpful. Drivers were great and they got our return loaded super fast. Thank you!!!

This has been one of the best delivery services I think I have ever received, my wife was really impressed with the professional way everything was done.  I highly recommend them.
Moving In-State?
Contact your local mover directly
ProRelo, Inc.
1600 1st St NW , Albuquerque, NM 87102
Moving Out-of-State?
Get an in-home estimate for your move
Back to Top