2. 
Take pictures of your electronics before you unhook and pack them up. 
There's nothing worse than unhooking a complicated sound system and realizing you don't have the manual to help you re-hook it up.  We're extremely visual people, so take several pictures. Take them from different angles.  Have a variety of images both zoomed in and out. Especially for those who aren't so technologically-savvy (and even those that are!), these pictures will be an invaluable piece of your move.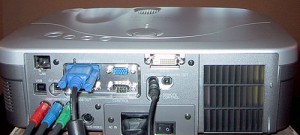 Are there other household goods or room arrangements that you take pictures of when you're moving?
To view all of Bekins' National Moving Month Tips, click here.