4. 
Don't forget to change the locks on your new house.

We know that there are countless things to think about once you make a big move and start settling in to your new home.  One good thing to keep in the back of your mind is to change the locks on your new home upon arrival.  It's always good to start fresh in a new place, and that way you can get as many keys made as you'll need.
Bekins wants your move to go as smoothly as possible, and we also want your settling in period to go smoothly too.  By remembering to change the locks on your house, security will be one less thing you'll have to worry about.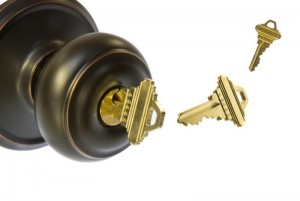 Can you think of any other security measures you should take upon arriving to a new home?
To view the rest of Bekins' National Moving Month Tips, click here.