So you've been offered your dream job. Congratulations! However, this dream job has one big caveat-it's located far away from where you currently live. Deciding to make the move may seem like a hard decision, but actually making the move could be even more difficult.
Don't get overwhelmed by the idea of a difficult move. Instead, use these tips to take advantage of your job opportunity-no matter where it takes you.
1. Find out if your employer offers a relocation package
Before the economic downturn, many firms offered generous relocation packages to their employees to acquire the best talent. Now, fewer companies offer financial compensation for their employees to move. But it never hurts to ask.
And if you take time to negotiate, your company may compensate you for at least a few of your expenses.
Relocation packages could cover:
Trips to find a new home in the new location
Professional moving services
Moving costs for specialty items
Travel costs for you and family members
Rent of temporary housing for a short period of time
Loss-on-sale protection (if you lose money selling your current home)
Closing costs
Relocation bonus
You should also ask your new employer if you should take advantage of preferred providers. The company may work closely with certain real estate agents or moving companies, and they may only reimburse you for moving costs if you use those providers.

2. Ask how you will be compensated for relocating
Companies have different types of relocation packages: lump sum, reimbursement, direct bill to employer, and third-party relocation packages. Find out which method your company uses before you start spending money on moving.
Lump sum: Your company will give you a one-time payment that you and your employer previously agreed upon. There are no restrictions on how you spend the money, but you won't get any more.
Reimbursement: Your company determines an amount that they will reimburse you for moving-related expenses. You typically need to show receipts to receive the reimbursement.
Direct bill to employer: Your company pays all or some of your moving bills directly through the moving company. Generous employers will combine this payment type with lump sum payments or reimbursements.
Third-party relocation: Your company uses a relocation company to coordinate and manage your move in its entirety. You may be required to pay the relocation company yourself, or the company may contribute with one of the payment plans above.
3. Figure out how much money you'll spend out of pocket
Your company will likely not cover every single cost of your move. You'll probably have to pay for the travel expenses of you and your family, your food, any stays in hotels, and home selling costs.
Here are some costs you should think about (note that some are also listed in possible relocation package bonuses):
House hunting trips: You should research your new location thoroughly. Many people who relocate take at least one trip to the new city to search for a new home. Do your research before you arrive. You should look at school systems, crime rates, cost of living, home values, and any other information you think is valuable. Then when you get there, schedule walk-throughs of several potential homes so you can decide which one suits you.
Remember, the expense of traveling to search for a new home may fall on your shoulders, so be economical with your time. If you fly, take rental car expenses into account.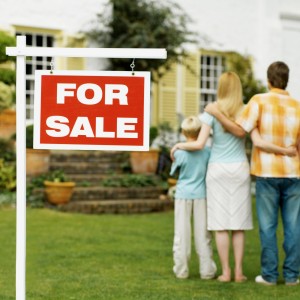 Lease cancellation or closing costs: If you're currently renting, you will typically have to pay a cancellation fee to get out of your lease. The cost could range anywhere from one month to three months' rent.
If you sell your home, you may have to spend as much as 10% of the price of your home to get it sold. Take into account real estate agent costs, listing costs, and closing costs. You may also have to accept the possibility of selling your home at a loss.
Miscellaneous expenses: Remember to account for the little things. You may have to store your belongings in temporary storage while you wait to move into your home. You have to prepare your home for the move. You have to get the new home ready to move into. You'll have to pay security deposits for utilities in your new home.
4. Find temporary or rental housing
If you're selling your home, avoid paying two mortgages at once. Unless your current home sells right away, live in a rental unit for a portion of your time in your new location. Often, people who relocate for work live in temporary housing for 1 to 3 months. 3 months is more typical if you owned your previous home.
Living in temporary housing gives you a chance to live in your new environment before you make a final purchase of a home. You don't risk as much of a monetary investment. If you hate your rental housing, it's not a big problem, because you can easily move.
5. Make the move
Now that you know where you're going and who's paying for your move, you're ready to move you and your family to your new location. Visit our Employee Relocation Services page for more information.