If you garden at all-anything from a small succulent in your kitchen window to a full-blown vegetable garden in your backyard you put a lot of time, effort, and care into growing your plants. Because of the hard work you've put into them, it may be difficult to leave your plants behind.
Movers typically don't transport plants because of state regulations and extreme temperature and lack of sunlight in the truck can be fatal. Double check with your local Bekins agents before you pack your plants. After you make sure the place you're moving to has the right climate and soil for your plants, you can easily pack them up and move them yourself.
Here are a few different common plants and how to best move them.
Perennials/Grasses
First, trim down bigger, sturdier plants to about 6-12 inches. This makes them easier to
move, it encourages regrowth when you replant them, and it's actually healthier for the plant. If you leave lots of stems, leaves, or flowers, it can stress out the plant because it's trying to keep so much more of itself alive.
After trimming down the plants, dig them up-making sure to keep a lot of dirt around the roots-and put them in paper bags.
Make sure you're using paper bags instead of plastic so the plants can still breathe. If you have to use plastic, poke some holes in it. The plants should be fine for a couple of weeks as long as they don't get too hot or dry. Just make sure they're in the shade during the move.
Potted Plants
The first thing to do is to make sure that you're not moving your potted plants in nice ceramic pots-you don't want those to break on the road. Move the plants to plastic pots a couple weeks before the move to give them a chance to get used to the new pots.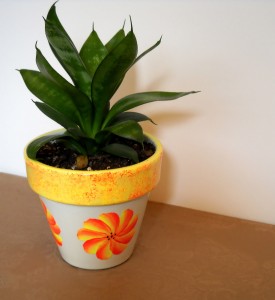 A couple days before the move, water the plants; not too much, not too little. You don't want them drying out, but you also don't want them molding.
Next, put the plants in boxes and make sure they're snug. You can stuff paper or bubble wrap around the pots to make sure they don't get jostled around. If possible, keep the top of the boxes open to ensure they don't get crushed by something else.
Also, don't forget: plenty of your outdoor plants can move to pots. Things like herbs are commonly grown in pots. As long as you give them enough time to readjust to the pots before the move, they should be perfectly fine to travel.
Vegetables
You have two options here, and your choice depends on your space and resources. Your first option is to dig up the entire plant and replant it in a large bucket, such as a five gallon bucket used for food storage. These buckets should sit in your personal vehicle.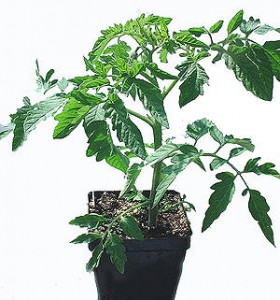 The second option is to cut the plant and put the cutting in a floral tube, making sure it stays moist by covering it with wet paper towels. If you don't have a floral tube, you can use a potato soaked in water. This method is easier and safer than trying to relocate an entire tomato plant.
When you get to your new home, replant the plants right away. The less time they spend in limbo, the better. Keep in mind that your perennials and vegetables might not look quite as large and beautiful as they did before the move, at least for a while. If they stayed dormant during the move, they can put their energy into root growth once they're replanted.
If you use these tips to move your plants, next year they should be big and beautiful again-you just have to give them time to recover.