What Not to Pack When Moving Homes
Not only will knowing what not to pack during a move help your relocation go smoothly, but it will also help keep you and the moving company safe. Plus, if you're hiring a moving company, there are certain items they cannot move to your new home. 
Keep your move damage- and hazard-free by checking out our list of household items that cannot be moved by a moving company: 
What Will Movers Not Pack? 
Whether you're relocating with a moving company or you're doing it yourself, avoid packing these item: 
Hazardous Household Items Not to Pack During a Move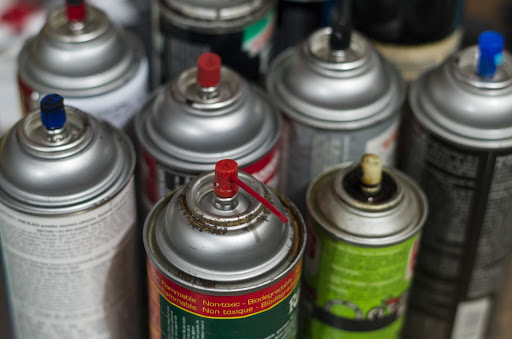 These items aren't just cumbersome, they could be dangerous. Don't pack these when you prep for your move: 
Aerosol cans (regardless of content) 

Heating agents (such as Sterno) 

Nail polish and nail polish remover. If you have quite the collection and need to take your polish with you, here's how to pack nail polish for moving: 

Start by getting rid of any empty or old bottles. 

Add a layer of bubble wrap to the bottom of the box in which you'll put the nail polish.

Roll up each bottle in bubble wrap.

Add tape to keep the bubble wrap closed. 

Place the nail polish in the box.

Ensure there's not a lot of wiggle room in the box. You can add more bubble wrap, towels, or something else soft to pad the empty space. 

Fire extinguisher 

Any type of gas in bottles or tanks including propane or oxygen 

Paints, varnishes, solvents, thinners and oils 

Ammonia, bleach and other household cleaning agents 

Chlorine granules or powder 

Muriatic acid (also called hydrochloric acid) 

Auto batteries

Charcoal or lighter fluid 

Matches and lighters 

Ammunition 

Other combustible product
It is unsafe for moving companies (or you) to move these items. It is better just to replace them at your new home—we promise, it is not worth the risk of transporting them. 
Delicate and Important Household Items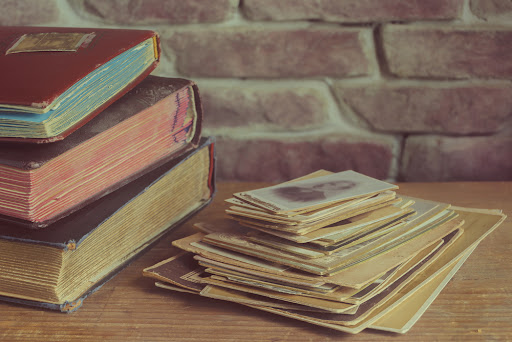 Along with hazardous items, there are delicate items you may want to consider packing in your vehicle rather than the moving truck. These items include: 
Family photos

Jewelry

Heirlooms

Collections (coins, stamps, etc.)

Cash

Documents like deeds, medical records and wills for example 
Bekins has an exceptional track record, however accidents can happen. In the case that an item is lost or damaged, we offer valuation protection. However, it is important to keep those priceless, sentimental items that can't be replaced with you in your own vehicle. 
Items Movers Won't Move That May Surprise You
Hazardous items and sentimental belongings can't be moved for obvious reasons. However, a few of the items on this next list may have you scratching your head. Here are a few surprising items your movers may not touch and the reasons why: 
Household Plants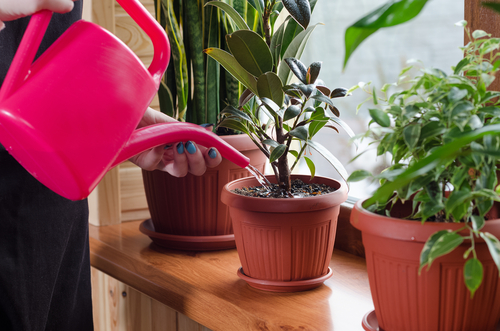 If you're moving to a new state, keep reading. Depending on where you're coming from and where you're headed, movers may not be able to bring your plants across state lines. This is meant to minimize the spread of harmful insects, diseases and pests. Before you pack and prepare for your move, check to see what your new home state allows. 
Food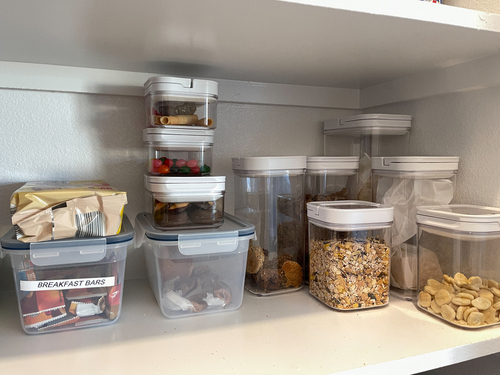 Got milk? Drink it. Got leftovers? Eat it. If you've got perishable food you will either need to throw it away or eat it before you leave. Not only do you likely not want to move with food, but most moving companies won't move it for you. 
However, if you've got non-perishable food, like canned goods, your movers can take those during the relocation. Bekins is also involved with Move For Hunger, so even if you don't want to take your non-perishable items, they don't have to go to waste.
Dirty or Dusty Furniture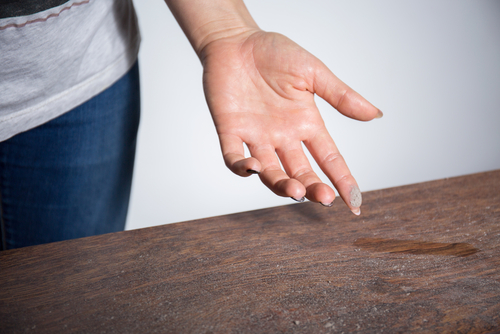 If you've got an especially old, dirty or dusty couch, movers are allowed to deny moving it. It doesn't happen very often, but if the grime and dust is to the point of being hazardous to their health or safety, they will not move it.
Pets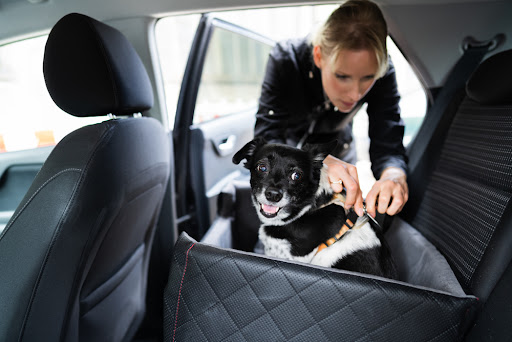 Okay, okay, maybe this one isn't a surprise. You should always bring pets with you in your own vehicle. There isn't a safe space for them in a moving truck. Plus, they'd probably prefer your company during your trip anyway!
Get to Your New Home Safely with Bekins Van Lines
If you need a moving company that'll go the distance, get in touch with Bekins Van Lines. We're here to help you through every step of your relocation. Looking for more packing tips? Check out our blog! Or, if you're ready to get started with your move, get in touch with your local agent right away.