This past Friday, Bekins Van Lines offered an advanced screening of the season three premiere episode of Legacy List with Matt Paxton, with the chance to meet the host and hear behind-the-scenes stories during the screening. Host Matt Paxton attended in person, sharing insights into the making of the episode, while castmate Mike Kelleher joined the virtual version of the event, sharing the challenges he faced during the episode.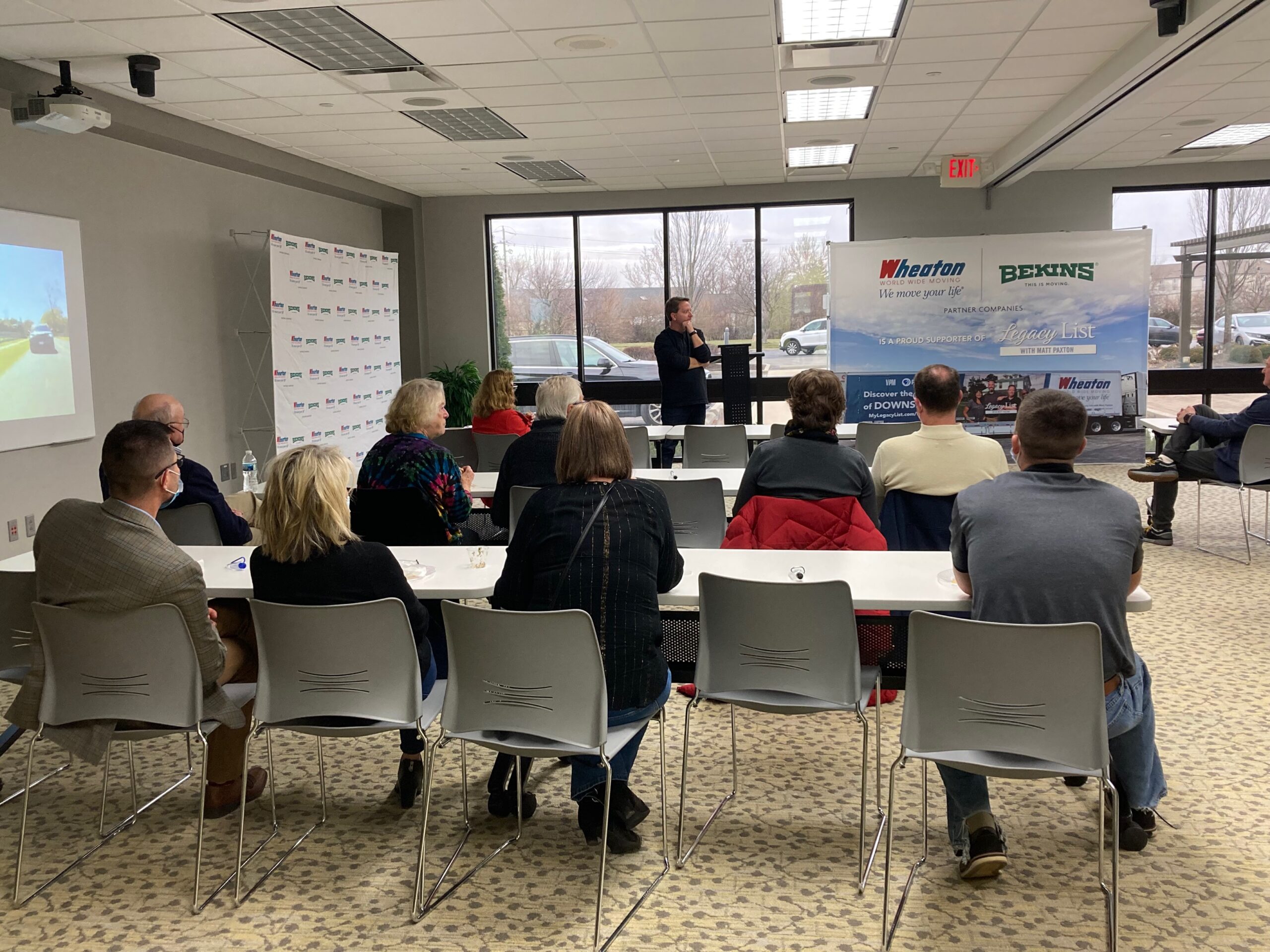 Season 3: Legacy List with Matt Paxton
Season three of the show features Leila and Don, lifelong New Yorkers selling their home in Queens and moving to the Hudson Valley. While Kelleher focuses on safely packing and moving the Buddhist shrine on the top level of the home, Paxton searches the property for misplaced heirlooms, including a piece of tile from Ellis Island, firefighter pins from Leila's father's career with the NYFD, and a radio Don's grandmother purchased at the 1939 World's Fair.
Bekins, a proud supporter of Legacy List with Matt Paxton and WFYI Public Television, hosted WFYI members and donors, local members of the National Association of Senior Move Managers (NASMM), and local vendors during the event. The van line began a multi-year partnership with the Public Television show, starting with season three, and is proud to increase visibility of this educational, emotional show that features older adults.
"It's really incredible to be part of Public Television through our partnership with Legacy List with Matt Paxton," said A.J. Schneider, President of Bekins Van Lines. "Matt has been part of the senior move manager world for twenty-some years, which is a world we in the moving business are very in tune with, so we love seeing that featured in our community."
Matt Paxton: Legacy List, His History and More
Paxton talked about his history at the event, sharing that his father, stepfather and both grandfathers passed away in the same year, leaving him with multiple estates to settle at once. It was tough work and reminded Paxton of what his grandfather had told him: if something sucks, make it your job; people will pay you to do it. After two decades of doing just that, part of that time as an expert of A&E's HOARDERS, Paxton found his calling with Legacy List.
"With Legacy List, we're able to feature a segment of the population that isn't shown on TV nearly as much as other age groups," Matt Paxton said. "I really wanted to showcase older adults in a positive way, and Public Television was the best and really the only outlet that allowed me to do that."
Don't Miss the Next Legacy List Event!
Bekins will hold another advanced screening in South San Francisco on Friday, Jan. 21 from 12-2 pm PT / 3-5 pm ET at the local agent's warehouse. Cummings Moving Company will provide lunch alongside the screening. Local Public Television viewers are welcome to attend and should visit URL to review COVID safety guidelines and RSVP. Bekins will again offer a virtual screening along with the event, which Indianapolis-area fans are encouraged to attend. Paxton and Kelleher will both join the Jan. 21 event virtually.