Bekins Moving Solutions, Inc., was awarded Bekins Van Lines Agent of the Year earlier this month at Bekins' third annual Van Line Summit & Awards Gala. The award is given to the top interstate agent for Bekins Van Lines that exemplifies putting customers first and the characteristics of quality, professionalism, empathy for customers, fellow agents, drivers and van line employees.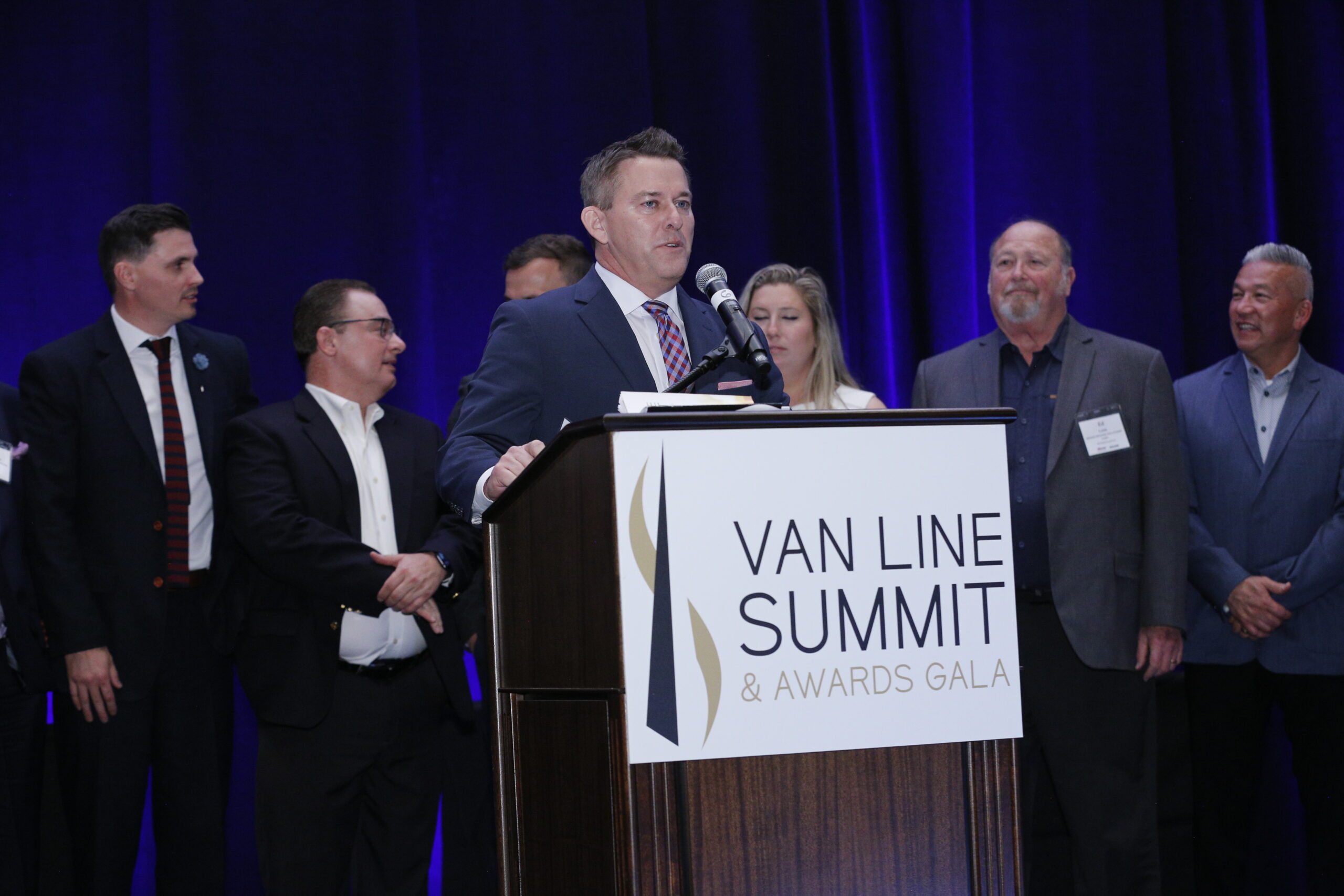 Bekins Moving Solutions, Inc., has been a Bekins agent since 1997. Headquartered in Lakewood Ranch, Fla., the agency group has 14 locations in the U.S., serving major markets in Arizona, California, Florida, Nevada, North Carolina, Pennsylvania and Virginia.

More than 40 years ago, agency owner David Caruso took over his family business, which consisted of a single location in Wilkes-Barre, Pa., and through the years grew the company by acquiring other moving and storage companies to make Bekins Moving Solutions, Inc., the international transportation company it is today.
President Scott Harvey shares Caruso's entrepreneurial spirit, pushing his workforce to do more, better, but always with an eye on providing excellent customer service.
"We're talking about an agent that represents the Bekins brand proudly and enthusiastically," said Mark Kirschner, CEO of Bekins Van Lines. "We're proud to call our longtime partner, Bekins Moving Solutions, Inc., our 2021 agent of the year."
Bekins Moving Solutions, Inc., earned the Agent of the Month distinction in November 2021. Other recent awards include the 2021 Platinum Hauling award and the 2021 Platinum Sales award. In addition, 7 of the agency's salespeople earned their individual places in the 2021 Achievers Club; 1 of the group's salespeople reached the 2021 Leaders Club; and 2 representatives of the company achieved the highest individual sales ranking for the network, earning their places in the 2021 Presidents Club.
The Bekins Moving Solutions, Inc., team can be reached at any of its 14 locations and online at www.mybekins.com:
3901 W. Buckeye Rd, Phoenix, AZ 85009; (602) 443-2850
4101 E. Columbia St, Tucson, AZ 85714; (520) 790-4601
20525 Nordhoff #58, Chatsworth, CA 91311; (818) 407-9900
2025 Gillespie Way, El Cajon, CA 92020; (619) 873-1040
5481 Brisa St., Livermore, CA 94550; (925) 373-0512
12610 Shoemaker Ave., Santa Fe Springs, CA 90670; (562) 356-9460
7357 Merchant Ct, Lakewood Ranch, FL 34240; (941) 584-9070
2481 Principal Row, Orlando, FL 32837; (407) 635-8591
4210 Sobb Ave., Las Vegas, NV 89118; (702) 798-5561
106 B US Hwy 117 South, Goldsboro, NC 27530; (919) 432-3000
4 Cave Hill Rd., Carlisle, PA 17013; (717) 249-9933
125 Stewart Rd., Wilkes-Barre, PA 18706; (570) 821-6112
3813 Cook Blvd, Ste 104, Chesapeake, VA 23323; (757) 466-9351
15111 Farm Creek Dr., Woodbridge, VA 22191; (703) 491-1512