NEW AGENT ANNOUNCEMENT
Barnes Moving & Storage of New England, LLC, joined Bekins Van Lines' agency network this summer as an interstate agent. Previously an agent for Mayflower, the Hartford-area moving and storage company joins more than 350 Bekins agents across the country in providing top quality services for families and businesses.
"Everyone here at Bekins has a vested interest in customer satisfaction, since we are an ESOP company," said A.J. Schneider, President of Bekins Van Lines. "Dean and the whole Barnes Moving & Storage of New England, LLC team recognized that strength, and we're happy to add them to our network as a strong interstate agent in the northeast."
BARNES MOVING & STORAGE OF NEW ENGLAND, LLC BACKGROUND
The owner of the company, Dean DePietro, purchased Barnes Moving & Storage of New England, LLC in February 1999 after growing up with parents in the industry and working as a driver for ten years. At his father's knee, DePietro learned every aspect of warehousing at a very young age. After identifying with the Mayflower brand for more than 20 years, DePietro decided that due to the van line's restructuring, it was time for Barnes to join Bekins, where he believes his agency will fit in well.
The people at the Hartford area moving service are the main reason for its success.
"Great employees make a successful company," Dean DePietro said. "They all know to just go the extra mile for the customer. Little things, such as remembering to put the dresser mirror back on, or laying floor covering at the door, mean a tremendous amount to the anxious and weary customer on moving day."
CONTACT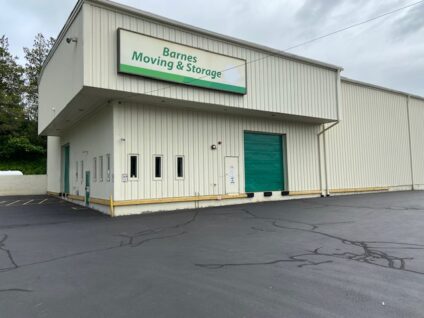 Barnes Moving & Storage of New England, LLC is part of the Mystic Chamber of Commerce, BBB, and the Eastern Connecticut Chamber of Commerce and is located at 46 New London Turnpike, Route 184, Mystic, CT 06355. They can be reached by phone at (860) 536-8960 or online at www.barnesmovingandstorage.com.