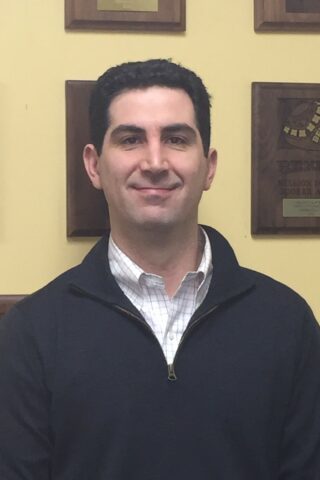 Judd graduated from Indiana University, Kelley School of Business, with a B.S. in Sales and Marketing.
Judd has over 15 years in residential and commercial relocations. Over the past 15 years, Judd has moved thousands of people all over the world. With his vast knowledge of each building within NYC, Judd has become the go-to person for all other agents in the Bekins network for advice on moving in the big city.
Judd's calm demeanor and honest approach is what customers love about him during this very stressful time. He has earned the nickname "the moving shrink" as no move is too big or small for him to handle. Judd serves the Manhattan, Brooklyn, Queens, Nassau/Suffolk County, Westchester and the Hamptons areas.
Judd is a board member of the Long Island Chapter BBB. He also serves on the Sales and Ad Committee for Bekins Van Lines. Maffucci Bekins is an accredited Business with the BBB and was selected to be a ProMover by the American Moving & Storage Association (AMSA).
The Levine family is also very involved in local charities like Kid Care, but none as close to Judd's heart as the March of Dimes.
Judd has constantly been among the top-10 relocation bookers for Bekins Van Lines over the last 15 years. In 2007, Judd won Presidents Club – an award for the top salesperson in the Bekins Network.
Long Island Movers, Maffucci Moving and Storage, have won awards for total booking, total hauling and customer service every year since 1995. Maffucci is the number one booking agent for Bekins Van Lines on the east coast, winning the prestigious Top Achiever Award for Eastern region. Maffucci has also won Bekins Agent of the Month for August 2012 and May 2014.
Judd was born and raised in Merrick, N.Y. and currently lives in Syosset, N.Y. with his wife, two young daughters and dog. During his free time, Judd loves to hang by the pool, BBQ and get his nails done by his two young daughters.