Introducing Orlando
It's no secret that Orlando is known for its theme parks.  With Disney World, Universal Studios, SeaWorld, and Busch Gardens all in the area, there is no shortage for family-friendly fun.  With a population of approximately 2.1 million people though, it's obvious that there's more to Orlando than it just being a tourist destination.  Read on to uncover some favorite local Orlando spots that make this city uniquely…well, Orlando!  We'll also give you the names of some local Orlando moving companies and you'll hear about an exciting Bekins-sponsored event happening in the area in a few months!
Outdoor Adventures
If you bypass the theme parks, but still want a thrilling adventure, look no further than Central Florida's Everglades and Lake Kissimmee.  Offering tons of outdoor activities, a favorite of tourists and locals alike is the unique airboat ride.  There are several options out there, but some of our favorites are Kissimmee Swamp Tours, Spirit of the Swamp, and Wild Florida.  While this does

require between a 30-60 minute drive to reach the airboats, it's worth it to see the uniquely Florida wildlife. Think alligators, tropical birds and tortoises, just to name a few!
Explore Orlando
After finishing your airboat tour, you'll probably be tired and hungry.  Head back into Orlando for our top picks of some of the most unique restaurants Orlando has to offer.  A local favorite, Lee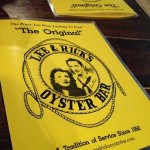 and Rick's Half Shell Oyster Bar could be categorized as a dive restaurant, but the seafood served here, especially the raw and steamed oysters, are some of the best that Central Florida has to offer.  If you're looking for a more upscale pick, then head downtown to try Kres Chophouse, widely known as one of the best steakhouses in all of O-Town.  The filet is a favorite among customers, as is the white chocolate bread pudding.
Downtown Orlando Entertainment
After dinner, stay downtown to catch a performance at the Orlando Ballet.  Featuring classics like The Nutcracker and Romeo and Juliet as well as new creations, a night at the ballet will be a unique experience.  If live music is more your style, stay downtown and catch a show at one of the
many live music venues in the area such as Tanqueray's or Back Booth or hit up the Amway Center for big-name shows and sporting events.
Move with Bekins and Orlando Moving Companies
As you can see, Orlando is a hub for tourists with the city's many attractions and is also a quality

place to live as well.  If you're interested in moving, Bekins Van Lines has three Orlando moving companies within a 90 mile radius of the city who would love to help you with your move.
Additionally, Wheaton | Bekins Annual Conference is taking place in Orlando this year! With several guest speakers, networking opportunities, business strategies and tons of fun, this is one even that can't be missed.  If you're attending, be sure to coordinate some of the attractions featured in this blog during your time at the conference in Orlando.
This annual conference is Wheaton | Bekins' biggest event, bringing together all the Orlando moving companies featured above as well as the rest of Wheaton | Bekins 370 moving agents.
Keep Updated
Be sure to continue following Bekins along as we travel across America. So far, we've reached Washington D.C. and Cleveland, Oh.  Watch next week to see where we'll travel next.  Watch our Facebook page for a special clue about where we're going!