Next Stop: Cleveland, Ohio
Bekins Van Lines made its first stop on This Is Moving: America in Washington D.C., and this week, join us as we hop a few states over to visit the city of Cleveland, Ohio.    With a population of just under 400,000 people, Cleveland may be a medium-sized city, but it packs in quite a bit of bang for its population buck.  With the help of some participation from social media and Cleveland's Official Web site, This is Cleveland, Bekins is bringing you the best of the best that this city has to offer.  With information on what there is to do as well as high-quality Cleveland moving companies that can move you there, get ready to rock as we explore the land of Cleve… Cleveland!
http://www.youtube.com/watch?v=i-mLREJQEpM
University Circle
Focusing on University Circle, one square mile that serves as a hub of educational, medical, artistic and cultural institutions,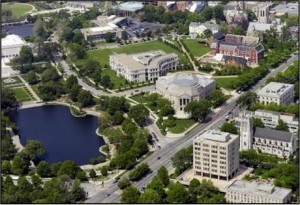 Cleveland really does have lots to offer both residents and visitors alike.  This unique area, the only place like it in America, is so concentrated with things to do that you could spend days exploring all the nooks and crannies.
The Cleveland Museum of Art is a can't-miss-destination for anyone visiting or living in Cleveland.  This recently remodeled museum, whose collections are free of charge to visit, is known for its Asian and medieval European art.
If the performing arts are more your cup of tea, then you can't miss The Cleveland Orchestra.  Located in the heart of University Circle, there is almost always something going on. The orchestra performs in Severance Hall, which is widely regarded as one of the most beautiful and best-sounding concert halls in the United States.  Use their event calendar to plan your schedule.
Live Music
If you're ready to hear some live music (which Cleveland is definitely known for) and you're ready to get out of University Circle, then make sure you stop by Happy Dog.  With an eclectic mix of music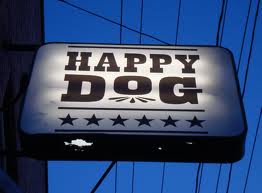 – everything from rock to country to punk and even polka – this joint is sure to please all tastes in music.  Known for having a simple yet delicious menu, the hot dog is the main staple at Happy Dog.  Choose from over 50 toppings while listening to some of the best tunes in the city.
You can't talk about Cleveland without talking about the Rock & Roll Hall of Fame.  With seven floors of exhibits, four theaters, and tons of interactive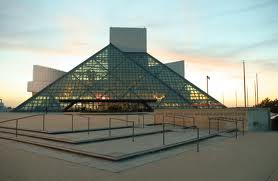 stations, you can learn about legends like Quincy Jones, Jerry Lee Lewis, Elvis Presley, and The Beatles… just to name a few.  The mission of the Rock & Roll Hall of Fame is to "educate visitors, fans and scholars from around the world about the history and continuing significance of rock and roll music". Judging by the more than nine million visitors who have visited the museum since 1995, the museum is definitely achieving its goal.
Pick Up and Move
With a city that has so much history, culture, music and delicious food, how could you not want to relocate here? Cleveland moving companies are ready and willing to talk with you to help figure out a plan for relocation.  Bekins Van Lines, one of the oldest and most trusted van lines in America, has a Cleveland moving company, Lincoln Moving & Storage, who is ready to answer any questions you might have.
Make sure to follow along with the rest of Bekins travels as we explore This Is Moving: America.
Leave us a comment on our blog or our Facebook page or Tweet us about where you'd like to see Bekins go next!