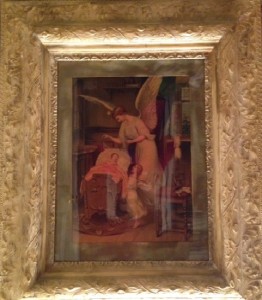 As a child, some of my favorite memories are times spent with my great grandmother. Every year, she would plan a week-long visit during the winter While visiting, my family could be sure we would get our fill of home cooked meals and endless stories. My great grandma lived to be 100 years old and we cherish the fond memories of her. After she passed away, she left me a picture frame that hangs in my home. It has quickly become a prized possession of my family.
Like you, I understand the importance of keeping your antiques items safe during a move. Below are some steps to properly prepare and ensure fragile antiques go unharmed when being transferred to a new location.
Before the move
The first step in protecting your antiques is getting them appraised by a qualified person. Knowing the value of your personal items will be necessary for your homeowners' insurance policy. It also will assist you in choosing the proper valuation level with your mover. It also won't hurt to do some research on your antiques. Do they need special cleaning treatment before or after the move? Visit local antique and hardware stores for cleaning products for such items.
In addition to getting an appraisal of the items, it is a good idea to take photos of each of the antiques before the move, paying special attention to any scratches or damages as you'll have to note this on your mover's inventory.
When you get your moving estimate be sure to point out to the agent the high dollar or fragile items so special packing arrangements can be made. Although you may pack yourself, it's a good idea to trust the professionals with your specialty items. We can build special, customized cartons to suit each item and ensure it's fully protected.
 Moving day
It is crucial that you or a trusted individual is present during the packing process. This ensures any questions that the Bekins representative might have concerning your valuables can be answered. It is a good idea to address such details before a move, rather than trying to pick up the pieces afterwards.
Arriving at your destination
When you arrive at your destination, it is important to take inventory all of your household goods, especially your high dollar possessions. If your belongings need immediate attention upon arrival, make arrangements with your destination agent to do so.
Taking these steps will help your antiques and memories arrive successfully to your new home!