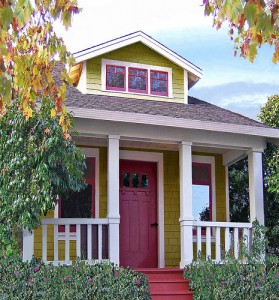 The popular saying of 'less being more' couldn't ring more true in today's housing market. What are buyers really looking for when searching for a house to call home? According to recent housing trends, it is less about the space available and more about having a cozy, well-maintained property. And can you blame them? Properties requiring less keep-up are becoming more attractive for today's buyers, who have many other demands of their time.
No surprise, purchase price is also a huge factor in buyers' decision making process. The current market puts house hunters in a great spot to get the best deals. Don't be shocked when a counter-offer is thrown back from buyers; it's a competitive market. However, this shouldn't be problem for well-kept spaces that offer a great deal of value to the buyer. Use this as a selling point when marketing your house.
Small AND Mighty
While the houses trending on the market today are smaller, they are not to be underestimated. Potential homeowners put a tremendous emphasis on the value the house will have when it comes to resale. Decorative details are important. Buyers are more attracted to upscale finishes such as granite countertops and wood floors compared to laminate countertops and tiled floors. Such details can make the difference to the prospective buyers.
Filling the rooms with high-end furniture and upscale decorative choices is preferable to having large spaces. Having updated, quality details will compliment this trend well.  The need for large houses with several rooms is a thing of the past to current buyers.
The Great Outdoors
In addition to a desire to downsize, the housing market is seeing a demand for greater outdoor spaces. The outdoor amenities have almost equal importance as the indoor ones. Therefore, taking careful consideration of curbside appeal is extremely important. Maintaining the outer appearance of a house is arguably one of the most important selling points for home buyers. A well-groomed lawn and exterior of a house can go a long way when selling your house.
Well, there you have it. You have all the secrets that the buyers are looking for in a house. When the big moving day comes, don't stress of the boxes and relocation of your household goods – leave that up to Bekins, it's kind of our area of specialty. Check us out at: https://www.bekins.com/.