When you move across the state, or even across the country, you can give your family countless opportunities for growth and exploration. But before you pack up your things and call your local moving company, you need to sell your old home-and fast!
Unfortunately, selling a home takes time. Sometimes houses can stay on the market for months, or even years. If you don't prepare your home for resale, you may deter future buyers and prolong that time.
So what can you do to speed the process?
Improve the look and feel of your residence with the following suggestions.
Make a Great First Impression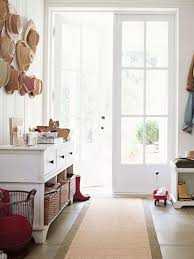 First impressions make or break sales. When people pull up to your driveway, they need to feel welcome and comfortable.
To create a positive experience, inspect your home's siding. If you notice peeling panels or grungy stains, apply a fresh coat of paint before the showing. Also, a good wash can work wonders for the look of your home. Power wash the exterior to remove stains, dirt, and other buildup.
Trim the Trees
The quality of your surrounding landscape affects the overall appearance of your home. Stray weeds and dead grass will age your home and decrease its value. So trim the hedges and trees, mow the lawn, and add some flowers for warmth and beauty.
Set the Mood with Lighting
Lighting sets a mood and makes the details of your home easier to see. Ensure that each light fixture works well, and put in some new bright bulbs. Also, open curtains and blinds to let in more natural light. A bright home feels more welcoming and open.
Clean the Kitchen
Many homeowners spend a great deal of time in the kitchen, so they often come to this room first when inspecting your home's interior. Even if your kitchen isn't roomy or gadget-filled, you can still impress buyers by keeping it clean and functional.
Replace burners that don't work, scrub grease and smears off the cabinets, and update any worn appliances.
Follow Your Nose
The smells in a home do much more than influence aesthetic appeal. Odors relate closely to health and sanitation. When your buyers take that first whiff of your home, you want it to smell fresh and clean.
If your home smells musty, air it out for a few hours before your buyers come to view it. Consider burning some scented candles or spraying some air freshener, too.
Add a Personal Touch
Your home should put your buyers at ease, and adding your personal touch can do just that. Although you may feel tempted to pack everything away and let your movers handle the storage, place a few strategic pieces of tasteful décor throughout your home to bring out its best features.
Avoid displaying family memorabilia and photos, as these will make it look as though you still plan to live in your current home.
You want your home to look classy but open to future changes in design. And you want to leave enough empty space for your buyers to imagine their own furniture designs and layouts.
Remember a Little Goes a Long Way
Walk through your home as if you were doing so for the first time. Contemplate what features are most desirable for a new home and decide what needs a little loving care. A few repairs and upgrades can transform your home from a fixer-upper to a keeper.
You may need to spend a little extra money to create these finishing touches, but the payoff will be worth it when your buyers eagerly sign those papers for their new home.