It's almost as if our smart phones have become another extension of our bodies – wherever we go, our iPhone, Android or other communication device is sure to follow.  There's a good reason: these gadgets are handy and can help us out with almost every facet of our lives – including moving.
We've compiled a list of four apps that will serve you well during your move – Check them out!
MovingVan: Unfortunately this app is only available for Apple products, but it's handy enough to still be featured.  This app allows you to easily figure out exactly where you packed your items.  No more sifting through box after box trying to find your cell phone charger.  Simply assign each box a number and coordinate that number with the items in the box.  Then when you're looking for something, you simply search the item on the app and it tells you which box it's in. Handy? We think so!
Has anyone used this app?  What did you think of it?
2. Moving Day: This is another very handy app, and bonus: it's free!  The real highlight of Moving Day is that it has a built-in barcode scanner and label maker.  You can also print or e-mail directly from the app. It's always helpful when everything can be completed in one process – this app gives you that capability.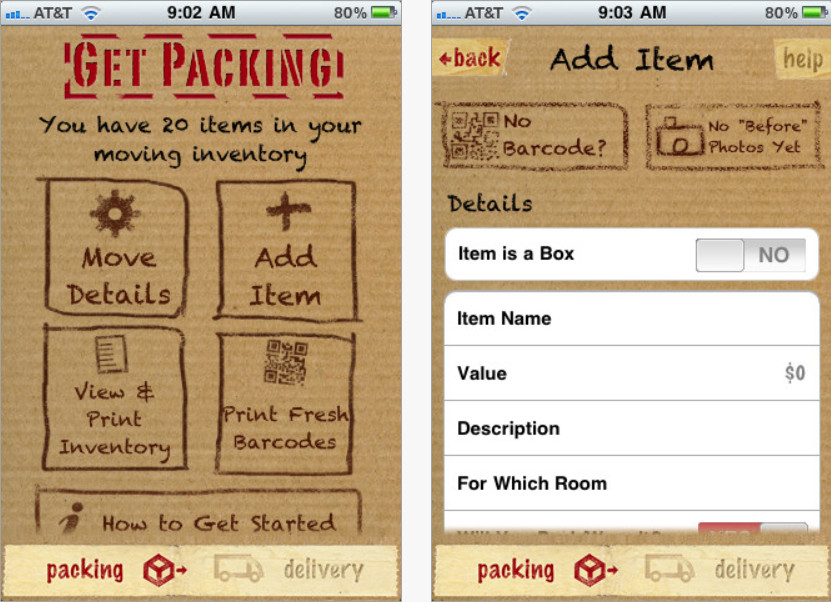 3.  Waze: This a favorite for a lot of people and for many reasons. First of all, it's free. Second of all, no one likes getting in traffic jams while traveling and this can help you to avoid them at all costs. This app is accurate, has camera views, and gives a person the ability to report accidents or jams.  This is great for any kind of traveling, but if you're moving a long distance and traveling there by car, it's a necessity to have this app.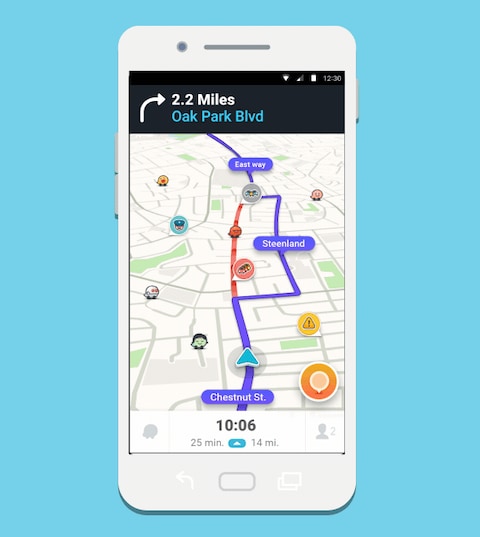 4. Gas Buddy:  No one likes getting a bad deal, especially on gas.  There's nothing worse than filling up your car's gas tank and then driving only a few miles down the road to find gas ten cents cheaper.  If you're moving a long distance and are planning on spending a lot of money on gas to get there, this app must be downloaded as soon as possible.  You'll be able to scout for the best deal on fuel and have a little extra money. Use it to treat yourself to a delicious meal while on the road!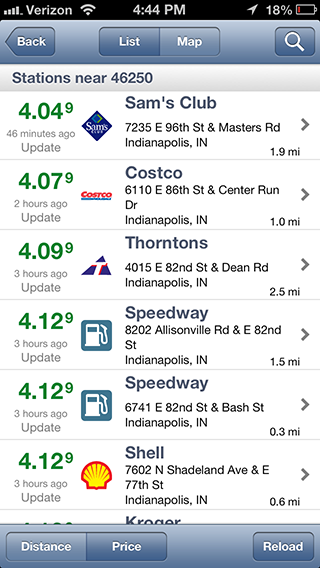 These are just a few of the many, many apps that can aid in the moving process.  Did we miss one of your favorites? If so, let us know! Leave us a message on the blog, comment on our Facebook page or Tweet at us.
Stay tuned for more technology tips that can help your move be as smooth as possible.