There aren't too many people in the world who can get excited about running 26.2 miles.  Those that can, extreme runners and athletes, are in a group all their own.  They enjoy knowing that they will push their bodies just about as far as they can go, fully embracing the fact that as soon as they finish one challenge, they'll be back for more.
Meet Jake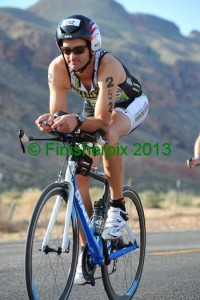 Jake Green is one of these people.  Each week, he runs 50 miles, swims a mile and a half and bikes between 30 to 50 miles. When he's training for a marathon or other athletic competition such as the Ironman, he says he will train even more.  What's normal for Green seems unattainable to most people, but he says he wasn't always this way.
Marathon Beginnings
If you knew Jake Green a few years ago, you would have no idea that he was a runner or extreme athlete, and that's because he wasn't.  It wasn't until four years ago that Green even started running, completing his first marathon in the same year that he began running habitually. "I watched quite a few marathons before I started running them. I even worked at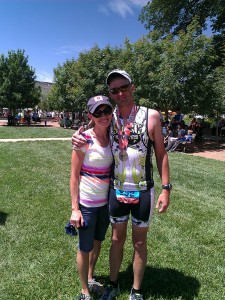 several race finish lines and always thought it was something I could do. I saw some of the people who completed the marathons and other races, and I knew if they could do it, then I definitely could too," Green said.
Boston Marathon Hopes
This realization was the instigator to what is now a defining characteristic of his life.  In the past four years, he's run six marathons. Most years he only runs one race, but last year he ran three in an attempt to qualify for the highly revered Boston Marathon.  He missed the cut-off qualification by only four minutes, but he is persistent in saying that this is his year to qualify.  He has two marathons scheduled in the next few months, one in November and one in May, and it's his goal to have a fast enough finish time to run in Boston.
Firefighter
Green isn't only a marathon runner and Ironman competitor.  He's also a volunteer firefighter and a certified EMT.  He completes weekly fire-training sessions to stay up-to-date on new protocols and skills.  "As a volunteer firefighter, we learn by participating in hands-on trainings.  We have fire trailers that simulate a burning house," Green explains.   When asked what sparked his interest in becoming a fire fighter he says, "It's just one of those childhood dreams that most people don't get to do. The chance came up so I decided to take it."
Internal Motivation
There's no doubt that Jake Green has both a knack for athletics and a passion for serving others.  It's his inner motivation that has prompted him to continue. "I just like to better myself. I like the competition against myself. It doesn't matter if someone runs faster than me. If I can improve my race, I like that."
Bekins Van Lines
Jake Green is the General Manager at Dixie Moving and Storage, a Bekins agent located in Washington, Utah.  This is his first job in the moving industry.