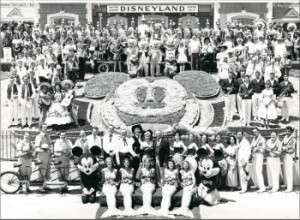 On July 17, 1955 in Anaheim, Calif. Walt Disney delivered these words to some 28,000 eager guests:
"To all who come to this happy place: welcome. Disneyland is your land. Here age relives fond memories of the past…and here youth may savor the challenge and promise of the future. Disneyland is dedicated to the ideals, the dreams and the hard facts which have created America … with the hope that it will be a source of joy and inspiration to all the world."
Bekins was privileged to have been among those who received Walt's speech opening day of the theme park. Moreover, Bekins is proud to have contributed to the success of opening day by sponsoring Disneyland and the lockers located on Main Street starting in 1955.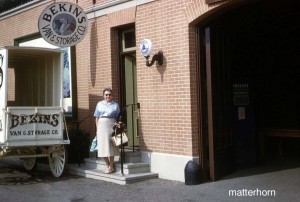 Bekins' iconic horse drawn wagon was located outside of the space serving as the lockers area on Town Square. This area is now part of the Emporium. Bekins remained a sponsor until 1963. 
For more details and photos on the sponsorship, visit some of the following 'Disney Fanatics' blogs.
Visit: Matterhorn1959: Stuff From The Park  for more photos and information.
The famous horse drawn Bekins moving van can be found in several Town Square photos and postcards. For additional information, visit: Matterhorn1959: Stuff From The Park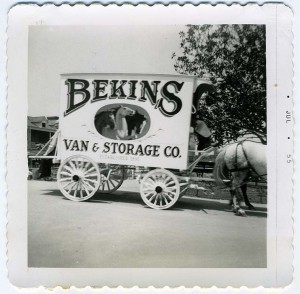 Bekins has several agents that would be more than happy to assist you with your relocation process.
Bekins Moving Solutions, Inc. (Chatsworth, CA).
Bekins Moving Solutions, Inc. (Santa Fe Springs, CA).