Today is
World Humanitarian Day
, which is a dedicated day to raise public awareness of the work undertaken by humanitarian organizations. We not only specialize in moving your household goods, but giving back is embedded in our corporate culture at Bekins Van Lines. For today's blog, we are shining the spotlight on the organizations with which we work that are dedicated to making the world a better place.
Give Kids The World Village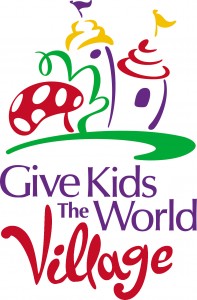 Bekins is a major sponsor of Give Kids The World Village near Walt Disney World in Orlando, Fla., as well as the main sponsor for Keaton's Korral located in the village. Give Kids The World Village is an organization that provides memorable, magical, cost-free experiences for children with life-threatening illnesses and their families. The village is a 70-acre resort that has welcomed more than 130,000 families from all 50 states and more than 75 countries.
Keaton's Korral
At Keaton's Korral, more than 7,300 families each year have been able to experience the fun of horse and pony rides, while wearing cowboy hats and living out their cowboy dreams. Keaton's Korral was named for Keaton White, an alumni wish child who spoke at the 2003 Wheaton | Bekins conference shortly before he lost his battle with cancer. His story touched so many of the agents and employees, as he told of his dream to ensure every child got to experience the joy he felt during his time at the Village.
"Give Kids The World was one of the happiest times of my life," White said. "I just want to be sure that someday another little boy or girl and their family are loved just as much as me and my family were loved."
The 60th Annual Wheaton|Bekins Conference from November 5-8 in Scottsdale, Ariz., will be hosting a silent auction to raise money for Keaton's Korral. You can also click here to donate to Keaton's Korral and Give Kids The World Village.
Move for Hunger:
Move for Hunger is a nonprofit organization that works with relocation companies to collect unwanted food from people who are relocating and deliver it to food banks all across North America.
Bekins Van Lines currently has 34 agents participating and has collected 55,812 lbs., of food all-time and 29,138 lbs., of food in 2014 alone. It's a win-win for all parties – food banks get a much needed boost all year long, customers feel good about the donation (and may even offset some of the cost of their move by reducing the weight of heavier canned goods), and Bekins participates in a nationwide initiative to combat hunger.
To learn more about Move For Hunger and how you can help, visit MoveForHunger.org.
Susan G. Komen for the Cure Tissue Bank
Susan G. Komen for the Cure Tissue Bank at the IU Simon Cancer Center – The Tissue Bank collects blood and tissue samples from donors and makes the samples available to

researchers across the globe who are seeking to find a cure for breast cancer. Since 2008, Bekins has transported equipment for the Tissue Bank to collection events across the country. Visit KomenTissueBank.IU.edu to learn more about the Susan G. Komen for the Cure Tissue Bank at the IU Simon Cancer Center.