As 2014 draws to a close, Bekins Van Lines will reflect on another great year and the great people that shared it with us. Check out some of the highlights from 2014.
We Moved People…
Bekins Van Lines continued to do what it does best – move people. With 123 years of moving experience under its belt, Bekins continues leading the industry in relocation services. Bekins helped thousands transition seamlessly throughout the country and will continue to do so in 2015.
We said hello…
There were 33 smiling faces that joined the Bekins corporate team throughout the year.
Campbell Moving & Storage in Fort Walton Beach, Fla. joined the ever-growing agency network throughout the United States.
We said said goodbye…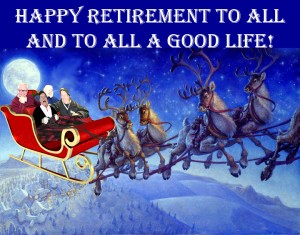 Four longstanding employees announced their retirement.
VP of Operations, Gary Reynolds, Staff Accountant, Diane Schueller, Equipment Coordinator, Dave Rhodes and Warehouseman for Crown Moving & Storage, Sam Napier. We honored each of the individual's contribution with a retirement dinner on December 11. Read about Gary, Diane, Dave and Sam here.
We gave back…
Bekins continued to feed the hungry in conjunction with Move for Hunger. Wheaton agents offered to pick up the unwanted, non-perishable food items from those who are moving and delivering it to their local food banks. As of Dec. 15, agents have collected 45,274 lbs. of food – that's 37,728 meals!
Bekins Van Lines also continued to support Keaton's Korral at Give Kids the World. Keaton's Korral has had 7,300 families each year have been able to experience the fun of horse and pony rides, as they don western hats and get to live out their cowboy dreams.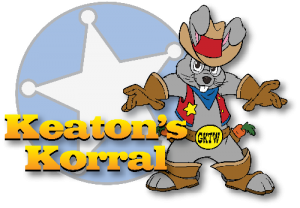 To kick off 2014, agents and members from Bekins corporate office participated in the Give Kids the World Extreme Village Makeover. The team renovated 100 vacation villas. Check out the video from the Makeover.
For Giving Tuesday on December 2nd, Bekins announced it will match ALL donations to Keaton's Korral through January 31st.  We are over half way to the goal of $22,000! Please consider contributing to this amazing cause at www.gktw.org/keatonskorral.
It was a hot August day in Indiana and we wanted to cool off for a great cause by accepting and donating to the ALS Ice Bucket Challenge. Check out the video from the event!
Employees of Bekins delivered donations to the Ronald McDonald House of Indiana  for Santa's Workshop. Santa's Workshop allowed parents and siblings staying at the Ronald McDonald House to shop for gifts at no cost during the holiday season.
The corporate office collected more than 430 items from employees in drop boxes from early November through mid-December. Items included everything from pajamas, slippers and personal care items to toys, books and puzzles. From cash donations, Bekins also donated a selection of gift cards. The team that delivered the donations were treated to a tour of Ronald McDonald House – check out the photos from the tour.
We Learned…
In the first half of the year Bekins hosted its annual sales boot camp at the corporate office in Indianapolis and regional meetings in Atlantic City, N.J., Indianapolis, Ind. and Las Vegas, Nev.
The 60th annual partnership conference at the Hyatt Regency in Scottsdale, Ariz. on Nov. 5-8.

The four-day conference featured eight educational sessions, awards, keynote speaker Dan Coughlin and fun activities. Check out the photos from the conference.
We celebrated…
Roaring into the Summer Week – April 21-25
National Moving Month – May

Driver Appreciation Week – Sept. 14-20
Customers Experience Week – Oct. 6-10
Employee Appreciation Week – Dec. 15-19
We recognized…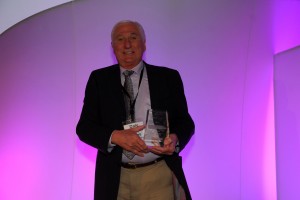 Drivers of the Year-
Direct Lease – Clifford Bowe
Permanent Fleet – Dana Caputo
Intermittent Fleet – Richard Parobeck
Stephen F. Burns Extra Mile Award – Bob Watson
Employee of the Year- Kellee Johnson
Thank you to the staff, drivers, agents and most importantly the customers for another great year. Bekins is looking forward to moving into 2015!