Do you like the location of your medial practice? Have you ever wondered how your clinic would benefit if you moved somewhere with a little more space or with a little more traffic? Regardless of your specialty, you can benefit from a move.
Moving locations can increase the number of patients you see and strengthen the stability of your practice.
If you think moving would help your clinic become stronger, you need to make sure you do it right. A well-executed move will help your practice, while a poorly thought out move could hurt it significantly.
Tip 1: Keep Your Patients Informed
Once you find a location for your clinic, immediately begin to notify your patients. Patients represent the lifeblood of your practice. You can't afford to lose them in your move. Use these suggestions to keep your patients during the moving process.
Post notices of your move in the office at least 30 days before your move. This will allow your more regular patients to take notice and plan accordingly.
Send patients emails before and after the move explaining the details of the move. Include the address and, if necessary, your new phone number. Consider sending postcards as well, since some people prefer physical reminders.
Launch a social media campaign connected to your move. Encourage patients to like your page or share posts about the move. Not only will this remind existing patients of your move, it could also encourage their friends or followers to check out your new location as well.
Tip 2: Maintain Employee Morale
You can't practice medicine without your support staff. You need to keep them happy to ensure your practice runs smoothly, especially during a stressful move. Use these tips to keep up your staff's morale up, even during a difficult transition.
If your staff participates with the move, make sure you do things that make it more enjoyable. As they pack up files or equipment, give them plenty of breaks. Provide lunch on a few days and other rewards for their hard work.
In the same vein as offering rewards, consider offering some sort of bonus for your staff. They will feel more appreciated if you recognize their extra work.
Make sure your employees understand the purpose behind the move. When they see what they gain, they will feel more excited with the transition.
Tip 3: Find Professional and Specialized Movers
Your medical office has many things to move. Odds are you can't afford to move it all on yourself. However, you need to hire specialized professional movers who have experience moving medical practices. Because your move represents a more complicated prospect than the average business move, you need a mover who can simplify the process for you.
Use these tips to choose the right moving service: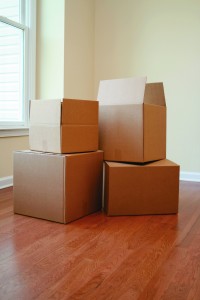 Interview movers before you hire them. Use the opportunity to get a feel for their experience and skill. Ask about their methods, so you can compare them with other companies.
Look for medical moving experience. You need movers who know how to move fragile equipment such as an x-ray machine or tonometer.
Ask for references. Use them to get a sense of the company's work history. Try to get references from other physicians. They can give you a more accurate reading of the company's skill.
Tip 4: Notify Your Payers
Of course, you should immediately notify your payers when you are moving. You could lose needed revenue if your payers don't have your new address. Don't forget to update your address with the postal service, this way you will not miss out of any mail or payments during the transition.
While moving your practice can cause stress, the right move will increase the number of patients you see and help you become more successful. Our tips will help you cover the major requirements of your move. Use our suggestions to start planning a move today.