So you have taken the plunge and decided to move. This is a big step, and one worthy of congratulation. But with this exciting step forward comes a lot of costs-some expected, some unexpected.
No matter what your housing situation, planning a move turns out to be an expensive endeavor. By this point, you have looked carefully at mortgage rates, rent costs, moving company deposits and so forth. But what you may not have considered are some of the smaller costs of moving.
Whether you are up sizing, downsizing, or just moving locations, these hidden costs can overwhelm your budget if you are not careful. As you budget your move, remember to keep the following hidden costs in mind.
Packing Supplies
Whether you are packing things up yourself or plan on hiring a professional moving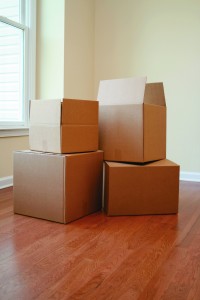 company do the work, you will need boxes, bins, tape, bubble wrap, and markers. Some packing services take care of the supplies and include the cost in the final fee. Others don't charge for labor and supplies, but may charge fees for extra packing boxes needed for added safety during the move. Either way, make sure you account for this cost.
Storing Possessions
Sometimes moves have unexpected delays. Closing on a house might take longer than anticipated, or previous tenants might not vacate the property on time. In such situations, the best solution is often to store your possessions until you are able to move in.
Prices for storage units vary, depending on size, climate control, and security measures. Though hopefully your move will go off without any delays, budget for storage for a few weeks in case you need to accommodate delays.
Managing Utility Accounts
Closing old utility accounts (including power, gas, phone, and internet) sometimes entails unforeseen fees. You will receive initial deposits from such accounts, thankfully. But often late fees or premature closing fees may make that deposit smaller than you had hoped.
Once settled in your new home, you will need to open new accounts. Opening new utility accounts often means paying deposits, set-up fees, etc.
You can prepare for both kinds of fees by calling utility companies weeks before the move. This will ensure that your accounts are square before the actual moving date.
Sleeping and Eating During the Move
Depending on how far you are moving and how you plan to get there, the actual move might include several days of travel.
As you plan, budget for transportation (gas, airplane tickets, bus tickets, parking fees, etc.). Also consider accommodations: will you be staying in a hotel in the days between moving out of your old home and into your new home? Account for food as well. If your move will take several days, you may be eating out until you have a kitchen again.
Driver's license fees, plate registration, opening or closing bank accounts or gym contracts: these all have hidden costs. When making a move across state lines especially, you will need to update many of these day-to-day contracts. You will have time once established in your new home to take care of such items, but prepare your budget for these updates as well.
Replacing Odds and Ends
If you are making a big move, you might be leaving behind (or throwing away) everyday items. For instance, cleaning supplies, baking goods, and other small fixtures you have accumulated might get left in your old house. Some items might also get lost or damaged in the move. Choose a reliable moving company to avoid this as much as possible, but anticipate replacing some odds and ends.
The best secret to reducing the budget-related stress of moving is to prepare. You may encounter unexpected situations as you relocate. By keeping these hidden costs in mind, though, such unexpected situations won't surprise you.
For more moving advice, explore some of Bekins' other blog posts.