Whether you're moving to graduate school or teaching abroad, temporary moves can be tricky. You don't want to bring your childhood stuffed animal or large antique dresser, but you just can't throw them away, either. What should you do?
If you're preparing to embark on an adventure without all your belongings, use our tips below. We'll help you navigate your journey and make the most of the process.
Step 1: Get Organized to Simplify Packing
Packing for any type of move is stressful, so pack in an organized fashion to make your temporary move much smoother. First, find or buy more moving boxes than you think you'll need. That way you won't have to stop halfway through packing if you run out. Next, tape up your boxes and label each box as one of three things:
Go through your rooms one at a time and sort everything into boxes labeled as one of these three categories. When you fill a box, put it in a designated corner in your living room and start a new one. Don't leave the room you're packing until everything is boxed up. Pretty soon your living room will have three different corners filled with organized boxes.
When you're packing this way, it's important to be ruthless. All those old college textbooks you've been carrying around need to get tossed for good. Plan to pack less than you can technically bring with you in your Take boxes, and you'll probably pack exactly what you need.
Step 2: Find a Temporary Tenant
If you plan to move back into the house or condo you own, secure a temporary tenant for the time you'll be gone. It might be a risk to arrange a month-to-month lease since your tenant can technically terminate at any time, but you won't be homeless if you decide to come back earlier than planned.
You can also hire a property management company to manage any landlord duties while you're away. They'll collect rent and handle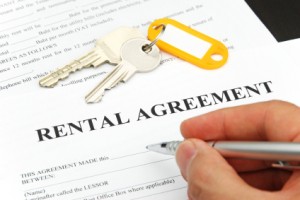 complaints and maintenance tickets for you.
Step 3: Find Temporary Housing in Your New Area
Long-term housing is often easier to find than temporary housing. As a result, when you're looking for temporary housing in your new city, state, or country, you might have to think outside the box. Can you find a room to rent through websites like Air BNB? Is anyone from your program moving with you? See if you can move in together to cut costs.
If your stay is quite short, you can always book a room in a long-term hotel.
Step 4: Forward Your Mail
The US Post Office makes mail forwarding simple-you just need to fill out their online form. The process costs a dollar or slightly more, so have your credit card handy.
You can forward your mail in 6-month increments. Just remember to revisit the website and extend your mail forwarding after 6 months if you're staying longer than that.
Step 5: Store Your Belongings
This should be your final step before you fly out. Be sure to label all boxes by room so they're easier to unpack when you return.
To stay organized and make the process easier, hire a moving company. Plus, some moving companies offer storage units along with their moving services. You can simplify your move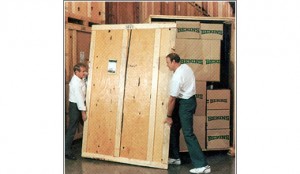 by hiring one company to take care of both tasks.
If you live alone in an apartment, you'll only need a 10 x 10 unit. If you have a family or a house full furniture, plan to rent a unit that's at least 10 x 20. If you're leaving your car, you can park it in the unit, too.
If you follow these tips, your temporary move will be much less stressful. Call a moving company to get started on your new adventure.