As a business professional, your moves have a huge impact on your life. Where you live determines your available jobs, earning potential, and lifestyle.
Whether you prefer a beautiful range of seasons or perpetual sunshine and you are considering moving, find your place in one of the following top eight cities for professional women in the continental United States.
1. Austin, Texas
Austinites focus on diversity, eclecticism, and local business. In this progressive hotbed, you'll find a host of occupational opportunities, as well as cultural, musical, and artistic events. Enjoy the atmosphere as you soak up the sun in this temperate southern city.
Full time female workers in Austin earn a median salary of $40,356. Women lead the educational, healthcare, sales, financial, and engineering sections.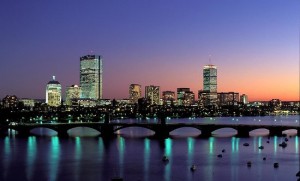 2. Boston, Massachusetts
The little big city of Boston has the feeling of a cozy hamlet with the industry of a major urban area. Immerse yourself in the history and flavor of New England while pursuing your career goals.
Working full time, women earn a median salary of $42,562. Women dominate Boston's healthcare, education, professional service, and technical service industries.
3. Boulder, Colorado
If you work hard during the week and want to play just as hard over the weekend, consider Boulder. The metro area represents a haven for liberal ideals and higher education. Outside the city, however, the Great Plains meet the Rocky Mountains in over 36,000 acres of recreational land. You'll have plenty of opportunity for fun.
Here, full time working women earn a median income of $49,691. Boulder sets itself apart as one of the best places for female entrepreneurs.
Connecticut offers high living quality for its residents, including a myriad of educational opportunities. Specifically, Bridgeport features many parks, museums, and theaters.
Full time working women earn a median of $54,844 here. In Bridgeport, women lead the administrative, psychiatric, and educational sectors.

5. Minneapolis, Minnesota
Head north to Minneapolis to become part of its historical culture. Originally home to the Dakota Sioux tribe, the area's notable population includes artists like Franz Marc and musicians like Prince.
Full time female workers in Minneapolis earn a median of $42,331. Women run nearly a third of the city's businesses. And the city hosts a number of organizations, like Women Venture, designed to help female entrepreneurs optimize their businesses.
6. Napa, California
Known for its expansive vineyards and popular wine trail, Napa values culture and art. The area boasts more than 300 wineries, which provide many of the jobs (and enjoyment opportunities) in the region.
In Napa, women working full time earn $48,985-a full 94% of the median male salary. While wine represents Napa's primary business, the city ranks high as one of the best places for small businesses and new careers.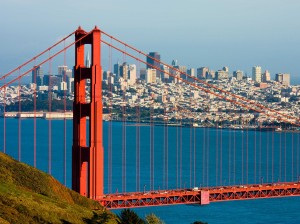 7. San Francisco, California
San Fran's diversity and stunning Victorian architecture attracts visitors and residents alike. Enjoy the various backgrounds, political perspectives, and methods of artistic expression in the Golden Gate City.
Here, women make a median income of $54,376 when working full time. Women also represent a significant portion of the workers in professional, scientific, and technical services. Professionals can also find opportunities in healthcare, sales, accounting, and auditing.
8. Seattle, Washington
Seattle represents a haven for education-more than 58% of residents have at least a bachelor's degree. The city has one of the highest business-to-resident ratios in the U.S.-12.5 businesses for every 100 people.
Women here make a median salary of $51,158 when working full time. The city offers jobs in industries from fashion to computer programming.
As you prepare to move, consider these cities. The right location could get you off to the right start in your professional, personal, and recreational life.