A move could potentially take you anywhere in the world, from the house next door to an apartment abroad. Each of these moves comes with a specific set of challenges based on the distance, your belongings, and other factors. Many homeowners assume that local moves in any city or town are easier than long-distance moves. While local moves don't have the difficulties related to long-haul transportation, this type of transition still comes with a number of challenges, especially if you live in a large city.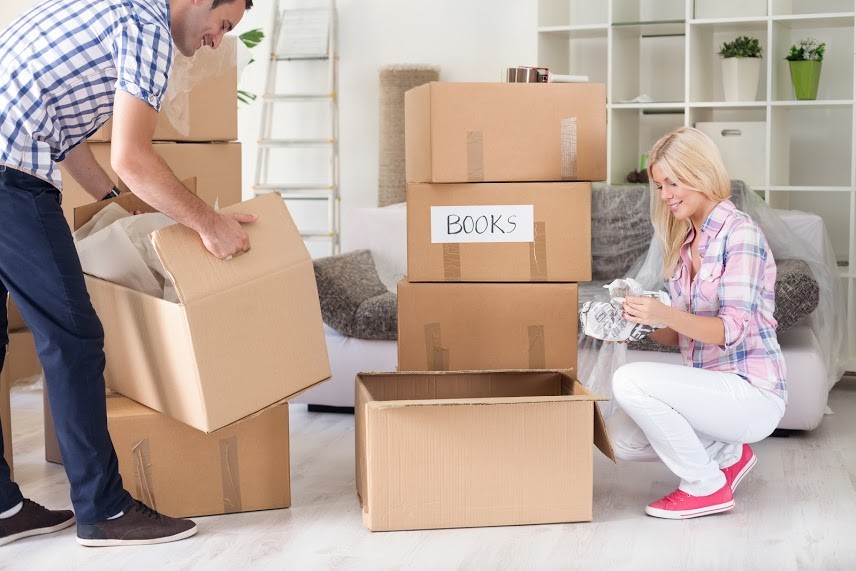 In this blog post, we discuss eight of the unique situations you and your moving company may have to address as you move to a large city.
Higher Base Costs
Any difficult and high-demand service often comes with a higher price tag; moving services in urban areas are no different. Because your moving company must deal with the complexities of your urban locale, you should expect to pay higher base costs than you would in a suburban area.
In many cases, local movers charge by the hour, and the amount charged may depend on how big and difficult to navigate your city is.
Limited Parking
In order to load and unload a moving van or truck, the vehicle needs to park as close to your home or apartment building as possible. In a suburban or rural area, you would have a driveway, private parking lot, or residential road to accommodate the truck.
In a large city where street parking is limited and highly regulated or simply replaced by a parking garage, finding a parking space where a truck can stay for hours at a time can be tricky. For this reason, you may need to book a parking space with the city.
More Complex Scheduling
All moves require the coordination of multiple schedules. You must time your lease end date or home sale with the beginning of a new housing contract, arrange for the shut-off and start of utilities, and make plans for moving or storage.
In addition to booking parking within the city, if you move to a large building, you might also need to reserve elevator time for moving your furnishings and boxes.
More Traffic
Transportation timelines can be more unpredictable in a large city than in other locations due to high traffic levels throughout the day. Additionally, because moving can be a long process, especially when moving a two-bedroom or bigger household, road transportation during rush hour may be unavoidable.
Plan for delays due to congestion, construction, and traffic accidents.
Multi-Story Buildings
Many city dwellers live in low- or high-rise apartment buildings. While these buildings can offer spectacular views and less maintenance than detached houses, apartments are much more challenging to move in and out of than single-story buildings.
In these building, just the time it takes to transport items by elevator from your floor to the ground and vice versa can add hours to your overall moving time.
Municipal Regulations
Some metro areas have strict regulations that could affect your moving process, especially regarding parking placement of large vehicles. In addition to the fundamental business licenses your mover has, the company may also need additional permits.
You should familiarize yourself with any local regulations and inquire about prospective movers' qualifications when choosing a company.
Potential Double House Payments
Many cities have highly unpredictable housing markets. Because desirable properties often sell or rent extremely quickly, you may need to purchase a home or rent an apartment before you can vacate your current property. We discuss this issue in more detail in our "Moving 101: 5 Challenges of Local Moving" blog post.
This double housing payment can significantly increase the overall amount of money that goes toward your transition, especially if you own a home that does not sell as soon as you put it on the market.
Tighter Indoor Spaces
In addition to transporting items up and down multiple stories, urban buildings often have tighter corridors, doorways, and hallways to conserve space.
Your movers may need to spend time disassembling more items, use specialized equipment to fit furnishings through doors or up narrow staircases, and employ more movers to stabilize heavy or fragile items. In some cases, movers must even use lifting equipment to get oversized items, like a king-sized bed or sectional couches, into the second stories of houses with narrow walkways and stairways.
As you prepare for an upcoming urban move, remember to factor in the particular challenges of this transition type. In this situation more than most, you should consider partnering with a reliable mover who knows the area and has experience tackling local city moving challenges.
Preparing for a difficult move? Trust a moving agent at Bekins to have the knowledge and equipment necessary to get you efficiently to your destination. Give us a call today to learn more about our services.