Short-term, in-transit, and long-term storage solutions can resolve several types of tricky moving dilemmas. Ease your mind by reserving a secure place to put your belongings when you're in one of these three situations.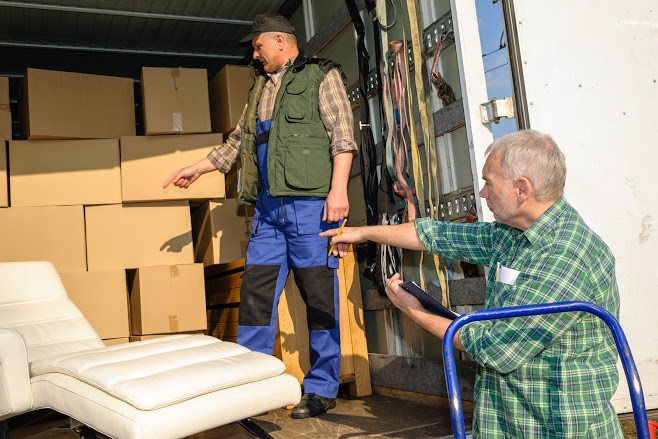 Your New Home Isn't Ready Yet
It's exciting to purchase a newly renovated or brand new home. Sometimes, the closing on your old home happens before the new home is safe and ready for you and your household. You may have only days or weeks to move your belongings out of your old place. This is when short-term storage comes in handy.
Have your moving company pack up your belongings in time for the closing. Choose a moving company that offers storage-in-transit, which means your household furnishings will be stored in a secure location until you're ready to move them into your new place. You give the moving company the date when your home will be ready, and they bring your belongings to you so you can move in as soon as possible.
If you rent a home or apartment, your lease can run out before you locate a new home. You may be moving to a new location for a job where your employer will pay for a hotel until you find a place. In either case, short-term storage allows you to hang on to your furnishings. You won't inconvenience friends or family by dumping your stuff at their homes while you wait for an apartment to become available.
Storage also helps if you're renting a furnished room or home without extra space for all of your belongings. You can move pieces that fit into the new space, and keep your other furnishings safe until you have your own unfurnished space to fill.
You Have a Temporary, Military, or Overseas Assignment
If you have a temporary job in another city or country, it sometimes makes sense to cancel a lease on an apartment or home you won't use for months. If you take this step, you need a place for your furnishings while you're out of town. Long-term storage can solve your problem. Your moving company can pack up your belongings and store them closer to your temporary city for your convenience.
When you receive a Permanent Change of Station (PCS) in the armed services, you may have to relocate across the country or the globe. Help yourself before the move by having your moving company pack up your stuff and ship it to your new location ahead of you. Choose a moving company with storage solutions near your new base so your belongings are safe, secure, and ready for you when you arrive.
If you plan to work, study, or simply travel to a new location for an extended period of time, you may worry about some of your belongings being stolen or harmed by roommates or intruders. To protect the things you care about while you're away, reserve a storage unit for your valuables.
While overseas, some people rent out their empty homes to strangers who need vacation accommodations. Short-term storage is a great way to protect your favorite things from being damaged or vandalized by guest renters.
Your Home Is Still on the Market
If your home hasn't sold yet, you can still begin packing up your belongings. One of the keys to staging a home for a quick sale is getting rid of clutter and personal effects. Have your moving company pack up the excess items in your home and store them for you while your home is being shown to potential buyers.
This step saves you time on your official move-out date. When only the basic items are left to pack, you have a much easier time getting completely moved out of your sold home.
Real estate professionals advise you to remove any fixtures that you want to take with you. You should do this before you show your home, because buyers may only want your home if they can have the fixtures they see at the showing.
Fixtures you may want to take to your new home include:
Appliances
Chandeliers
Window treatments
Area rugs
Wall mirrors
When it comes to appliances, some buyers may balk if there's no oven or refrigerator included in the home sale. They may want your washer and dryer as well. While a built-in cooktop or other built-in appliance is normally considered part of the home, slide-in appliances can be negotiated in the sales contract.
What you don't want to do is have a high-end stove at the showing and a mediocre stove at closing. Change out the appliances to lower-end models before you show the home, or prepare to lose items when the buyer insists the items must stay with the house.
Light fixtures are considered part of the home, too. If you have a favorite chandelier, swap it out with a cheaper model before you have an open house. Then, call your moving company to carefully pack up your appliances, lighting, and other fixtures for storage until you move. When buyers never see your favorite things, they won't miss them.
Contact Bekins Van Lines, Inc., today for all of your relocation storage needs. We offer long-term and short-term storage solutions, and we provide up to 180 days of in-transit storage for moves.