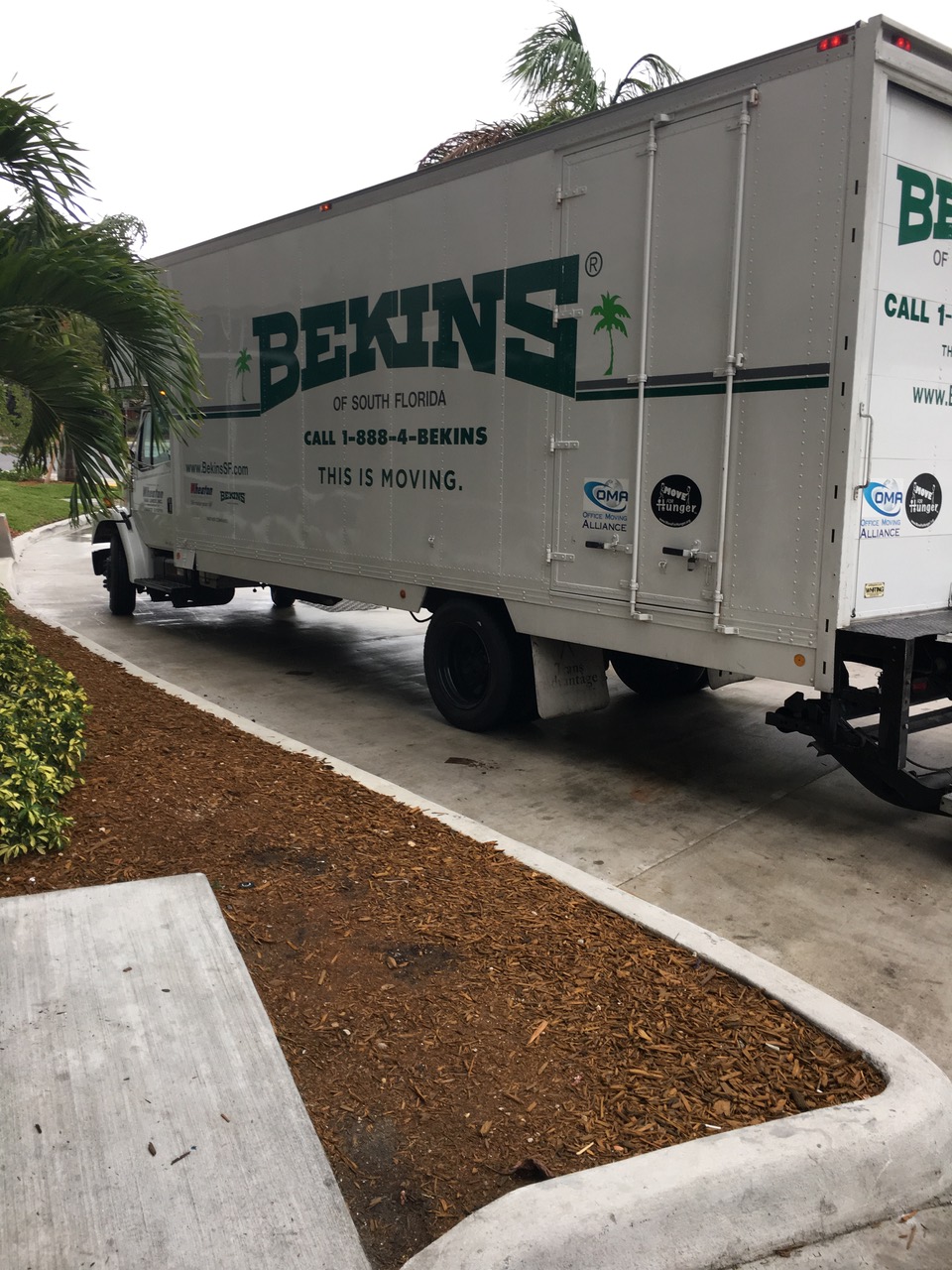 When 
Bekins of South Florida
opened its doors in 1969, the state had 6.64 million residents. This year, as the company marks its 50th anniversary, the state's population has grown to 21.65 million people. Maintaining pace with the phenomenal growth in Dade, Broward and Palm Beach counties in the past five decades, the moving company — which has serviced generations of
Florida
families and top businesses throughout South Florida — has grown significantly since its establishment 50 years ago.
Bekins of South Florida was originally a Bekins Van Lines-owned operation until it was purchased in 1996 to become a Bekins agency. The moving company was purchased by its current owner, Joseph Sabga, in 2006.
"To accommodate area growth, South Florida residents have relied on professional moving companies to assist with the necessary relocation of household and commercial items," said Joseph Sabga. "We are proud to have played an integral part in this expansion."
A Legacy of Quality Moving
The moving company prides itself on the quality of its customer service and the trust and reputation it has established over the years. Servicing households moving across town, across the country and across the globe, Bekins of South Florida is a full-service local, long-distance and international relocation, moving and storage company that can attend to any relocation need.
The company's dedicated office and industrial division leads the industry with AMSA-certified Commercial Office and Industrial Consultants, specialized staff and equipment. Bekins of South Florida is one of the few area specialists that can move both entire company offices of hundreds of people and small department moves of a few people. The moving company has a long list of satisfied and loyal clients,including Fortune 500 companies, hotels, hospitals and health-care facilities, schools, university and educational facilities, law offices, government, professional sports teams and the military. Bekins of South Florida's warehousing, distribution and installation services are world class, servicing many of the top businesses in the area; and as a founding partner of the Office Moving Alliance the company can provide such services globally.
Bekins of South Florida, an Award-Winning Agency
Bekins of South Florida has won numerous awards over the years, including being named the Bekins Van Lines Agent of the Year in 2012 and Bekins Van Lines Agent of the Month several times throughout the years. The company has been voted the "Best Moving Company in South Florida" by the readership of the Daily Business Review for seven consecutive years since 2012.
An AMSA certified ProMover and a member of the Professional Movers Association of Florida, the company is active in its community, belonging to many local organizations and supporting numerous causes such as Move for Hunger which helps feed the needy across the country.
Join us in congratulating owner Joseph Sabga and his team!