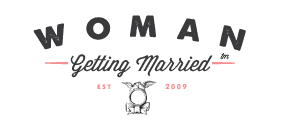 Normally when you read a post about how to have a hassle-free move, it's a moving company ready to say "hire us, done!" While choosing a reputable mover can be a great move, this post isn't from our perspective; it's a customer guide just for you.
Customer Lindsay of WomanGettingMarried moved with us this year and wrote a step-by-step guide to a stress-free moving day based on her experience. She and her husband moved long distance before, but each time they felt more like pros. For this move, they could pull not only from their own experience, but also from the tips they'd gotten from our team.
If you're about to move — no matter what distance — you'll want to read Lindsay's customer guide post before you get started with your moving logistics. Her guide will help you plan out your move, making sure you leave enough time for each piece of the moving puzzle. Our infographics can help with that as well: 
Give us a call if you have any questions after reviewing Lindsay's customer guide. We're happy to help get you to your new home, no matter where it's located!