Things don't always happen in the order you'd like when selling your current house and searching for a new one. Maybe you found buyers for your current house, but you haven't found a new one to move into yet. This might make things seem more stressful, but there's no need to panic. Let Bekin Van Lines help. Here's a plan for what to do if you find yourself in this sticky situation.
The housing market right now heavily favors sellers. Some potential home buyers have made dozens of offers, many over asking price, and still not had a single offer accepted. If you're selling your home, then, you probably got a great deal, but once you've sold, you might be in a pickle.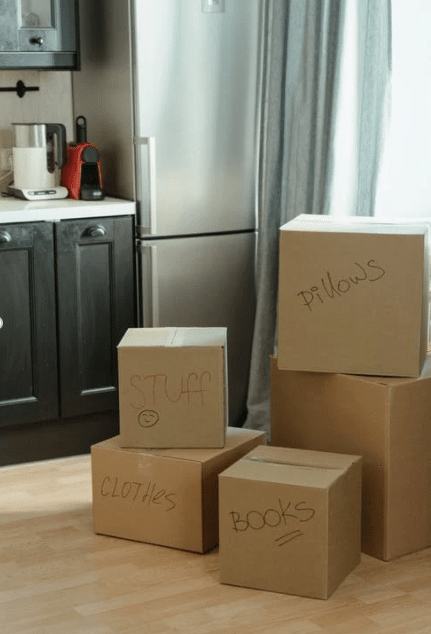 You may find yourself in a transitory situation if you are in one of the following circumstances:
Homeowners who weren't planning to sell but found themselves putting their homes on the market after a conversation with a realtor might not have planned beyond the sale.
Older adults moving to senior living facilities might still be waiting for an opening at the location they want.
In Transit Storage Solutions
There are many reasons someone might use storage in transit, but one big reason is that their new home is not ready, or they haven't found their next home. Storage in transit happens when your boxes must be temporarily stored before being unloaded at your final destination.
This option gives you peace of mind knowing your belongings will be safe until you are ready to move them again. Recently, the market has seen a surge in people moving their belongings from home to storage to home rather than a regular A to B, home to home journey. Many moving companies, such as Bekins, have warehouses specifically used to hold items in transit.
Storage in transit is a convenient place for your belongings. In this case, the movers will take your belongings from your house to the warehouse and then deliver them to your new home when you're ready.
This is a great way to avoid having to move your items in and out of a storage unit by yourself. It's also helpful in terms of liability, as the mover's liability for your items ends once the crew delivers your items into a self-storage unit. Learn more about Bekins' storage solutions.
Make a plan for where you will live. You might be able to rent back your current house for a month or two while you are finding a new place to live. If that's not the case, reach out to family and friends near your current house or your next destination for help in finding a safe place to stay.
Long and short-term rentals are a good option if you want more privacy. Apartment complexes might have monthly contracts, or you could even try Airbnb or VRBO!
Change your address with the USPS and with any companies that might send you paper bills after your move date. If you are moving and don't have a new address, consider getting a P.O. box where you will be staying for the time being. If you're staying with a friend, you could have your mail forwarded to the address where you are staying.
You could also consider pausing regular subscriptions if you don't think you'll have easy access to them or don't want them lost in transit from your transitionary new address to your long-term new address.
Keep your personal necessities with you. If you're unsure of how long you might be without a home, keep track of what you don't want in storage. Most storage in transit facilities are temperature-controlled which allows you to put more of your belongings into storage.
Put together a box of items that you will need right away at your temporary home. Things in the box might include bed linens, phone chargers and batteries, medications, laptops or tablets and several changed of clothing. Consider having your most frequently used bathroom supplies in the box as well. Look at our Packing Help page to find out what not to pack during your move.
No matter what your situation looks like, leave it to the experts to help you make a plan that works for you. Contact a local Bekins agent to learn more.