When moving into an apartment building, there's a good chance you're relying on the elevator to get you and your belongings to your new space. Imagine your dismay if you realize you're moving into an apartment on one of the top floors… and there is no elevator. Dun, dun, dun!
To help your move go smoothly even though you'll be taking the stairs (a lot), we've put together a few tips and tricks on how to get your stuff from the ground floor to your floor.
How to Move into an Apartment with No Elevator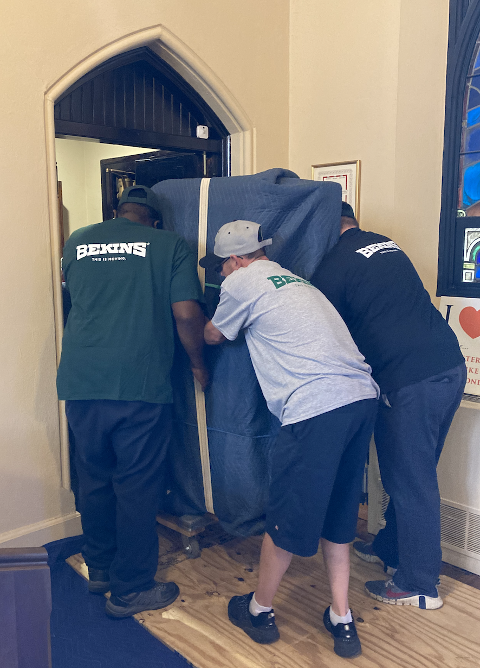 1. Measure Furniture and Other Large Items
Whether you're moving a piano upstairs or carrying a couch up a flight or two, moving large items is difficult. Make sure you've set yourself up for success by measuring your furniture before moving day. The last thing you want is to bring your favorite chair up the stairs just to discover it doesn't fit through your apartment door.
2. Disassemble Furniture
Disassembling your furniture before your move will make your life much easier. Take apart your larger belongings as best as you can—especially anything that has legs or pieces that stick out far that could bump into doors, damage walls or knock stuff over as you carry and move it.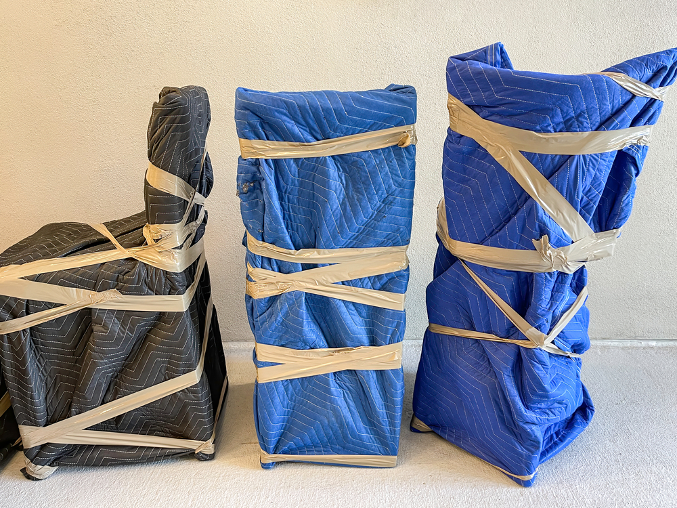 3. Protect Your Furniture
When the stairs are your only way of moving your furniture, you have to deal with sharp edges, tired arms and tight squeezes. To avoid damage to your furniture or the walls, wrap and protect your furniture with blankets, pads and bubble wrap.
4. Get Rid of stuff
Downsizing before a move is never a bad idea… especially when you know you'll be lugging everything up the stairs. The more you get rid of, the easier your move will be. Get rid of anything you don't use anymore, stuff you don't need or items that are too worn out to be worth the effort of carrying them up to your new home. For more information on how to get rid of stuff for a move, read our blog on downsizing as you pack.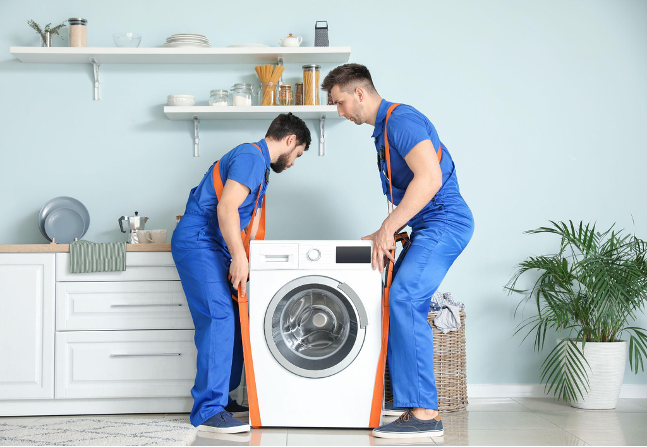 5. Use Moving Straps
Furniture moving straps (or shoulder dollies) are perfect for carrying large items upstairs. They'll take a lot of weight off your shoulders when it comes to your elevator-free move… well, metaphorically, not literally! A shoulder dolly has straps that go over each shoulder and distribute weight evenly, leaving an arm (or both) free to hold onto the piece of furniture and open doors.
6. Dress Appropriately
It can be tiring and dangerous going up and down the stairs all day—your attire plays a big part in your safety and comfort. Make sure the shoes you wear on moving day provide traction, stability and comfort. In addition to your shoes, make sure you're not wearing dangly jewelry, clothing or accessories that could get pulled, caught or ripped.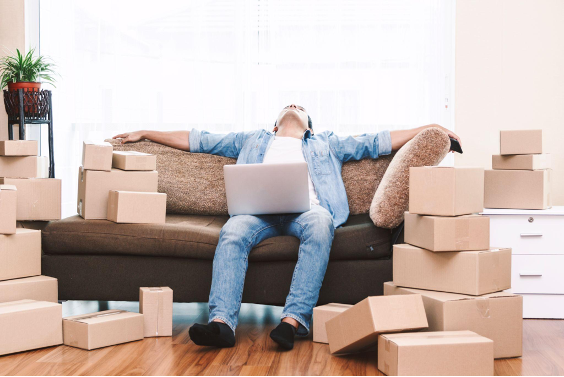 7. Take Breaks
Moving is a lot of work, emotionally and physically. Make sure you take breaks throughout the day, drink plenty of water and refuel with some of your favorite snacks.
8. Hire a Professional Moving Company
The best way to be efficient and stay safe during a move (especially when there's no elevator) is to hire a professional moving company like Bekins Van Lines. We can handle the heavy lifting so you can sit back, relax and enjoy your new space.
Don't Let the Stairs Give You a Scare—Get Help from Bekins Van Lines!
Whether you're moving into an apartment with no elevator, a single-family home or a different kind of space entirely, Bekins can help with your relocation. We have experience performing many different types of moves and are confident we can provide you with a stress-free experience. Ready to get started? Get in touch with Bekins today!