2022 has brought some unexpected challenges, specifically economically. May 2022 saw an annual inflation rate increase of 8.6%, the highest rate of acceleration since December 1981. Experts were surprised by the sharp rate increase, considering the forecast was set at 8.3%, according to the U.S. Bureau of Labor Statistics.
Even so, life and moves must go on. People moving in 2022 must navigate these times by finding the most cost-effective ways to move. Read on to find out the best ways to overcome inflation by saving money on your move in 2022!
Schedule Your Move in Advance
The second you find out you need to move, start reaching out to moving companies. Whether your move date is six weeks or six months away, the more quickly you get estimates and choose your mover, the better. It is important to find a licensed mover to help you with your needs. Finding professional movers will minimize your time spent moving, minimize accidents along the way, and save money in the long run.
Reaching out to movers immediately will help you plan ahead, removing stress from your shoulders and maybe even saving you money. If you know your moving date early enough, you should be able to downsize before the move and buy materials in advance to limit expenditures. You should also have time to pack a little at a time and limit what you need professionally packed to the bulkiest or most fragile items.
Let's not forget the importance of deadlines! By scheduling your move early, you will be able to meet deadlines for things like closing out service provider accounts and beginning service in your new location. That way you aren't paying for an extra month of service you won't use.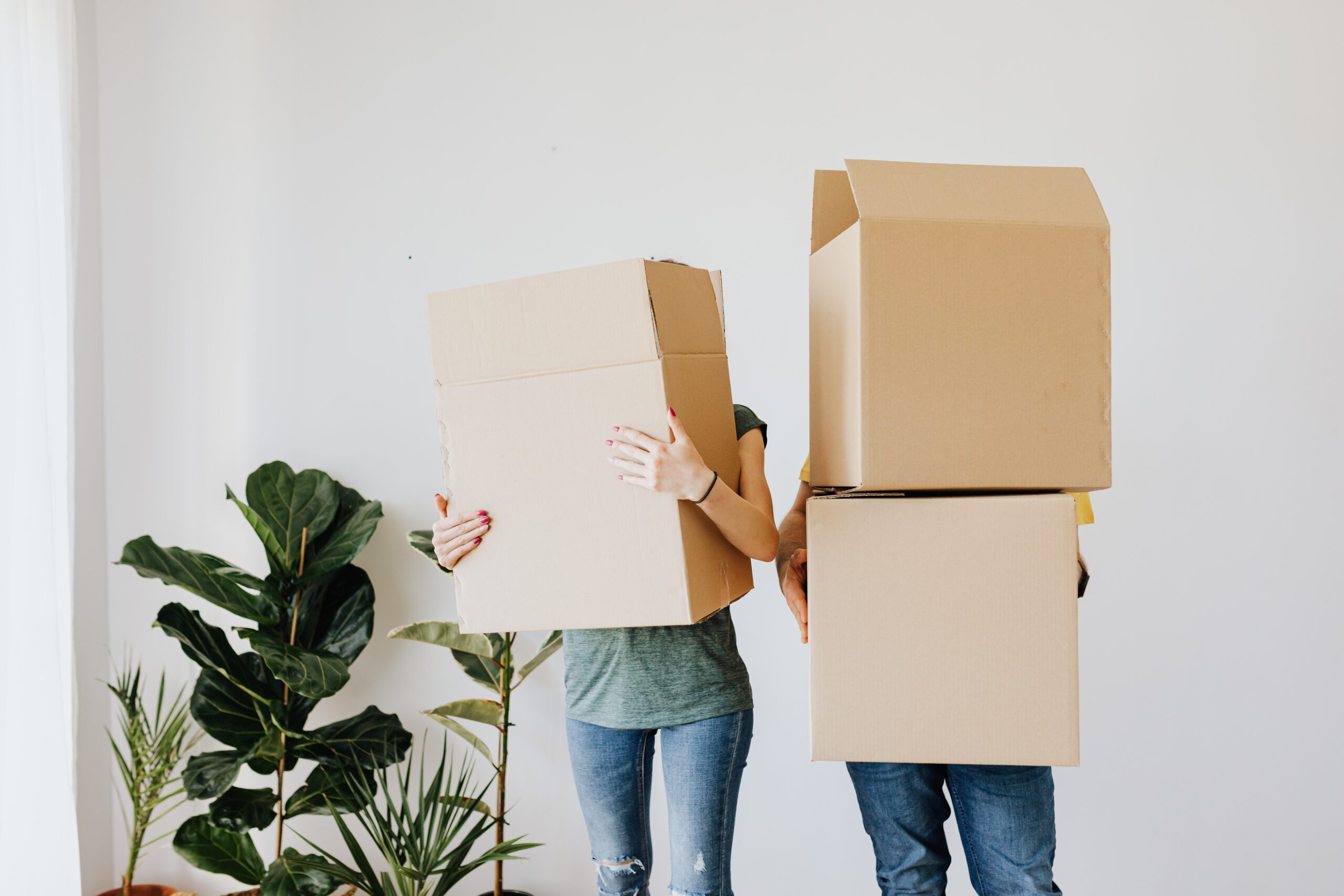 Save on Supplies
When you move, you need a ton of supplies…
Boxes (in many different sizes)
Protective wrap such as newsprint or bubble pack
Packing tape
Markers
Box labels
Tape measure
…but don't spend a ton to gather those items. If your mover is packing your belongings for you, they'll bring all the supplies you need. Done.
If you pack your own items, you still have several ways to save:
Pick up free boxes from grocery stores, liquor stores, or neighbors via Facebook Marketplace or Nextdoor. Most people love passing along these items to help others while being a good steward of the environment.
Print free Bekins moving labels rather than buying labels from the store. You can mark which room the box belongs in as well as the contents that are inside.
Check in with your mover, as they might have items available for customers at a reduced price. Movers have specialty boxes such as dishpacks that keep your fragile items safer than grocery or liquor store boxes, wardrobe boxes that allow clothes to hang on a metal bar, and mattress cartons that protect those high dollar goods.
Buy your supplies in bulk. This is a lifesaver that will not only save money but also save a ton of time. You won't have to worry about running out the door to get packing tape the day before your move. Order the supplies online with delivery and you won't have to run OR walk out the door. Ordering online means you do wait for shipping, so time that order appropriately.
Sell as Much Stuff as You Can
When moving while inflation is so high, limit what you bring with you. You don't want to use multiple trucks and trailers to haul your stuff. Gas prices at record levels will for sure drain your wallet.
Instead, utilize Facebook Marketplace and sell your items! This is a great way to profit off those pieces of furniture you may be sick of or that won't fit into your new home. Selling unneeded items will also reduce the number of items you will be bringing with you, bringing down the cost of your move.
If there are items you know you want to buy for your new home, wait until you get to your destination. There will be less to move, saving you money. If you're driving to the new destination, fit as much stuff in your car as you can. This will reduce the number of trucks on the road and really help with your overall moving budget. There are some items you shouldn't put on the moving van for safety reasons. Make sure not to pack those items.
Avoid Moving in The Summer
The summer is the busiest time of year for the moving industry. About 60% of all those who move do so between May and September. Moving during the summer can be more expensive because of all the other people with whom you compete for space in the moving truck.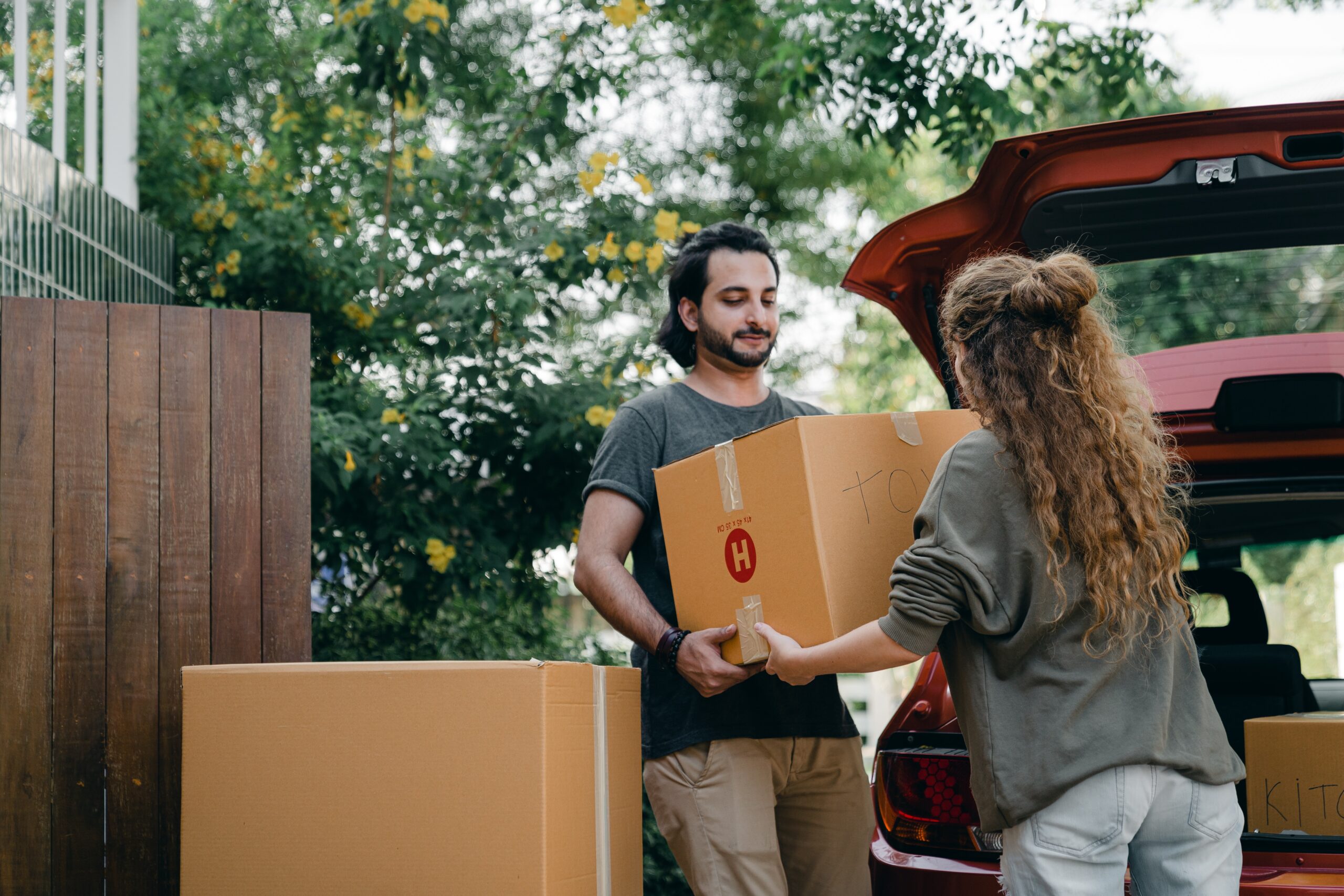 For the same reason, there is less flexibility in a summer move, which can cost you money. In the fall, winter and spring, most moving companies like Bekins are happy to help accommodate changes in customers' schedules. That said, a driver's schedule is more packed in July, so if your closing dates change, your moving date might not be able to. That could mean paying extra fees for possession, storage or hotel costs to stick to the originally scheduled move date.
Moving in summer can also be stressful because traffic on the roads increases. More accidents happen when there are more vehicles driving, so there is a higher chance of getting into danger when you are moving.
Gas prices typically increase in the summer – prices that are on steroids in this inflation of 2022 – so keep an eye on the best time to get on the road and pack up your life. Moving in the winter can be much more cost-effective if your move can wait!
The inflation of 2022 may be stressful, but Bekins is here to help. Keep your options open and plan as far ahead as possible – and best of all let us offer you a hassle-free experience. Get in touch with Bekins today.