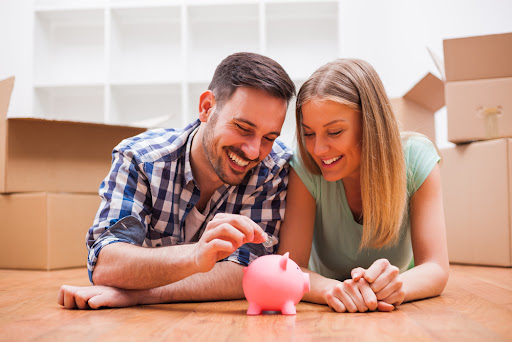 Moving comes with its fair share of expenses, and extra costs are the last thing you need. That's why we want to help ease the burden by offering a few tried-and-true suggestions for minimizing your moving costs. 
The bottom line is simple: the more stuff you move, the more it'll cost. On long distance moves, the main cost factors are weight and distance. Local moves, on the other hand, are calculated by handling time and additional services (like packing). No matter how far you're headed, here are expert tips on reducing moving costs: 
How to Save Money During Your Move
Leave Stuff Behind 
To save money during your move, you need to let go of the "I-might-need-it-someday" mindset. While you're organizing or packing for your move, sift, sort and use a heavy hand toward the trash can or donation pile.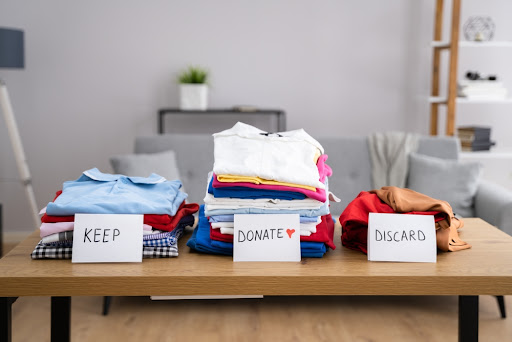 Don't move the riding mower to an apartment. Part with tools you won't have a place to use. And remember, junk is junk. You don't need a furnished attic. Here are a few items that you can downsize, declutter and dump: 
1. Clothes
While one dress or one suit doesn't weigh much, the average full wardrobe carton weighs 75 pounds. So if you're never going to wear it, don't bring it with you. Bring your unwanted clothes to your local Goodwill. Not only will you save space, but there may also be tax benefits. 
2. Food 
Frozen foods cannot be shipped, so eat up. Consume canned goods and food staples and don't replenish them. Plan menus to make the most of what you have, or donate non-perishable food to Move For Hunger. Be sure to empty your refrigerator completely and clean it thoroughly to prevent odor problems.
3. Rugs 
Unless they're valuable or you're sure they'll fit and flatter your new home, sell or donate your rugs. 
4. Firewood 
Burn your firewood prior to your move. Sell or give remaining wood to friends or neighbors. 
5. Pianos 
Pianos and organs require special handling and should be tuned after a move. If they're an enjoyable part of your lifestyle, move them. If they're just an impressive accessory, you might want to leave them behind. If you do decide to take the instrument with you, Bekins offers piano moving services. 
6. Flammable Items 
Do not under any conditions move flammable items. Empty fuel from the lawn mower, power tools and kerosene lamps. Don't take paints (oil based), bleach, cleaning fluids, lighter fluids, matches, ammunition or any other type of combustible. 
Remember to check the kids' chemistry set. Butane tanks cannot be loaded into a moving van unless they are certified as being professionally purged. Check out more information about what not to pack. If you have doubts, don't take it. Better safe than sorry!
How Do I Get Rid of My Stuff Before a Move? 
Once you decide what you're going to part with from the list above, the next step is deciding how you're going to get rid of it all. Below are a few ways to part with your stuff and make a profit along the way: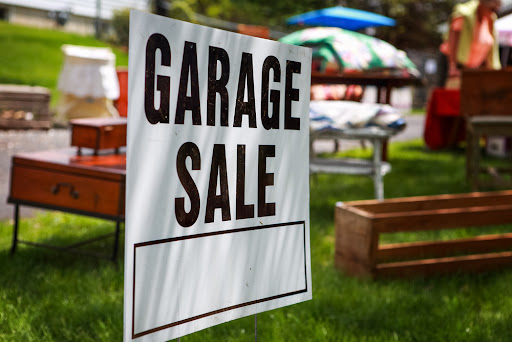 1. 
Have a Garage or Yard Sale
You'll be amazed to see how your unwanted belongings can become someone else's treasures. 
2. Sell it Online
If you don't feel like organizing a garage sale, sell your items online (Facebook Marketplace, Nextdoor, Craigslist, etc.). 
3. Donate to Charity
Itemize each donation and keep a receipt (this may help you qualify for a tax deduction). 
4. Sell "As Is" 
If you're selling your place, the home buyer may be your best customer. Consider which of your belongings could increase the appeal and value of your home. Many extras add more value to the house than they actually cost in the first place.
Don't Sweat The Big Stuff
Not only is it more work to bring large items with you on your move, it's also more expensive. Here are a few bulky things you should consider leaving behind: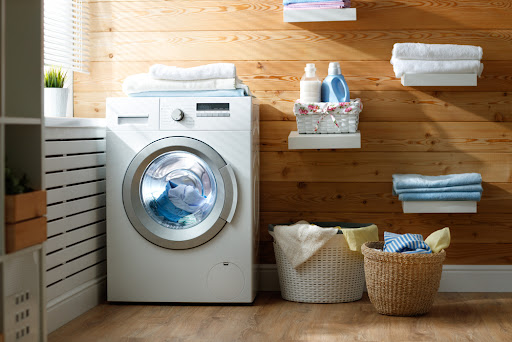 1. 
Chandeliers and Ceiling Fans.
Most buyers assume such fixtures are included with the home. Unless there's a special sentimental reason, they probably should be. Bulky and fragile ceiling fixtures require special packing and handling, which costs money.
2. Appliances.
Consider the age, size and appearance of your appliances. These are heavy items that require professional services to relocate and install. So, if your stove, refrigerator, washer, dryer or freezer won't fit or match in your new home, perhaps it's time to start anew. 
What If I Bring My Appliances? 
Prevent wiring damage caused by temperature changes by unplugging all electronic items 24 hours before loading and waiting 24 hours at your new residence before plugging them into an outlet. 
Check to be sure that you have the proper power connections and sources for your appliances in your future residence. And finally: don't even consider moving a gas stove or dryer to an all-electric house! Learn more about how to prepare appliances for the move. 
Time and Money Saving To-Dos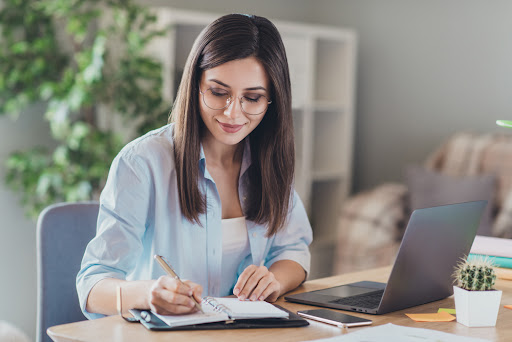 Although the items on this list may seem small, everything adds up during the moving process. Check the following things off your to-do list to save money during your relocation: 
1. 
Start Planning Your Move as Early as Possible
It's always best to start the process well in advance and, if possible, arrange occupancy dates in your new residence to avoid storage needs or delays.
2. Collect Any Deposits in Person
Whether from a landlord or a utility company, it's easier to get deposits back in person than via long distance.
3. Update Your Contact Information 
Informing former employers and the Social Security Administration of your relocation will simplify obtaining future information for income tax purposes.
4. Update Your Homeowners or Renters Insurance
It may be possible to have your current homeowners insurance applied to your future residence or reassigned to the future owners and prorated payments. If not, you may qualify for a partial refund. 
Be sure to coordinate insurance so you're covered in your new residence immediately. Some insurance companies cover some states but not all states, so talk with your agent early to make sure your bases are covered.
5. Look Into Your Membership Fees 
Depending on the clubs or organizations you belong to, you may be able to sell memberships or get a partial refund on dues.
6. Check on Car or Installment Loans
You may be required to notify the lending company of your move.
7. Close Accounts that are No Longer Relevant
Close any revolving charge accounts with department stores or specialty shops that don't have locations in your new city.
8. Plan Ahead with a Floor Plan
If possible, get a floor plan of your future residence or make one to scale on graph paper. Try to fit your furniture in the mock up. If it won't fit on paper, it won't fit when you arrive. Consider leaving it behind.
9. Make Sure Your Belongings are Insured Correctly 
Your possessions are worth as much in transit as they are in your home. Make sure they're insured accordingly. Talk to your insurance agent if you have any questions. 
Your Bekins agent will be glad to give you a complete inventory form. It can save you money moving – and afterward. The ideal time to prepare this inventory is while you organize for your move. List your possessions and their approximate value. 
Also, be sure to ask about valuation protection offered by your moving company. Watch our video for a short introduction to the topic.
10. Coordinate the Relocation of Your Valuables
Start with the contents of your safe deposit box. Carry it with you or send by insured or registered mail: small valuables such as jewelry, insurance policies, legal documents, stocks and bonds, etc. Items of such unusual value should not be included in your shipment. 
For any items of extraordinary value (more than $100 per pound) you end up putting on the moving truck, make sure you complete a special form from your mover.
Can I Save on Taxes with My Move? 
Yes! There are many small things that could save you big money on your taxes at the end of the year. Be sure to keep track of each of these items: 
1. 
Save Your Charity Receipts 
When you donate items to charity, request and keep an itemized receipt. It might help you qualify for a tax deduction.
2. Create Detailed Records of All Moving Expenses
This includes lodging, transportation, meals, etc. If you are moving because of a change in principal place of employment, these expenses are often deductible. Check with the Internal Revenue Service (or your accountant) for specifics. 
3. Keep Track of Home Improvements
Keep a record of the costs of improvements made in your home through the years and any expenses associated with the sale of your home, including realtor fees or classified costs.
Last But Not Least: Find the Right Moving Company 
Hiring movers may not sound like a budget-friendly choice, but it saves time and stress in the long run.  A proven, professional mover is your best assurance of a good move.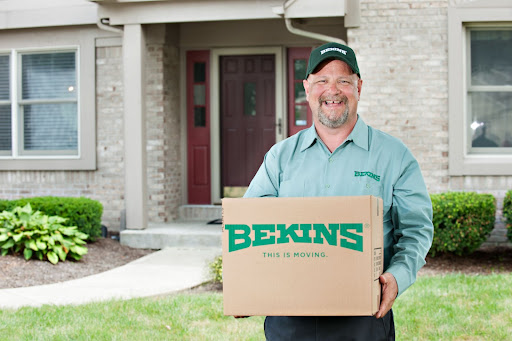 Don't Be Fooled By a Low Estimate
A low moving company cost could actually be a red flag. Estimates are exactly that. The time of year, amount of your belongings and distance of your move are just a few things that are considered in your moving quote (plus the cost of any extra services you require). So if one estimate is significantly lower, be suspicious. That way you won't be surprised on moving day. Be sure to get multiple estimates. 
Ready to Get Started with Your Budget-Friendly Move? 
If you're moving out of state, start by filling out our free estimate form. This will give you an idea of how much your Bekins move will cost. If you're moving within the same state, find your local agent to get started. You can also reach out with any questions you may have!