If you live in a rental apartment or house and are in the middle of moving out, it's time to start thinking about cleaning. Most landlords require a move-in deposit that covers any damage or dirt left behind once you move out. Instead of giving up your deposit, you can almost guarantee a passed inspection with fool-proof cleaning tips. A few extra hours of deep cleaning can save you a precious few hundred bucks. Here's what you'll need to do.
1. Follow a Cleaning Checklist
It's easy to get overwhelmed with the amount of cleaning tasks in front of you. Instead of keeping your mental to-do list in your head, write it out. Or better yet, find a cleaning checklist online. Print it out and physically check off each item as you complete them. A good rule of thumb is to complete the following cleaning tasks after the basics are covered:
patch nail holes with spackle and repaint
wipe baseboards with soapy warm water and a washcloth
scour the bathtub, but don't use steel wool (it scratches the shiny porcelain layer off)
rent a carpet cleaner and deep clean all carpets twice
wash windows inside and out
dust off obscure areas (tops of ceiling fans, air vents, and ceiling corners)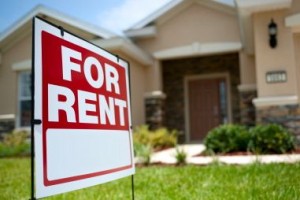 2. Focus on Curb Appeal
Especially if you rented a house, it's important to spend time fixing up your outside area. If you moved in to a pristine yard and pleasant curb appeal, your landlord will expect the same appearance when you move out.
Get outside and weed the garden, mow the lawn, and trim the trees. Go the extra mile to plant some new flowers or water the grass more often than normal before moving out. If your car has leaked oil, use a rented pressure washer to clean off the driveway.
3. Spend Time in the Kitchen and Bathrooms
Real estate agents always say that kitchens and bathrooms sell houses. It's true that these two rooms are the most distinct rooms in your home. Because of their unique functions, they're also the easiest to get dirty. Spend extra time making sure they look spotless.
Clean your microwave, oven, and dishwasher fast with two ingredients: vinegar and water. Place a heat-safe container with 4 parts water and 1 part vinegar inside each machine and run them. The heat and moisture will make it easier to wipe off grime.
Wipe down bathroom fixtures with a mixture of water and lemon essential oil. It's naturally antibacterial and leaves a fresh scent without all the chemicals. Pull out that vinegar mixture again, pour it in a plastic bag, and tie to your shower head. Let it sit for an hour, then run the hot water and see clogged spouts clear out.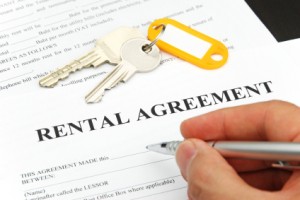 4. Think Like a Landlord
Simply put, landlords care more about the cleanliness of the homes than you do. In all reality, they are the ones who have to present it perfectly clean to the next tenants.
After you've done most of your cleaning, put on your landlord goggles and walk through your home again. Be nitpicky. Look for small messes or damages that would raise a red flag to your landlord. Try to eliminate all of those red flags before you lock the door for good. A dirty door frame might be something most people overlook, but a landlord would not.
5. Hire Professional Cleaners
If you've got a particularly picky landlord, it might be best to bite the bullet and hire a cleaning company. When you've cleaned for hours (or even days) and still feel unsure about passing inspection, call the professionals in. Pay for a few hours of cleaning, and enjoy your full deposit later. It's a small investment that has great returns. As a plus, your landlord can't dispute a professional cleaning job.
When you go the extra mile before moving, you'll pass your cleaning inspection with flying colors. Make your move even easier with help from professionals such as a cleaning or moving company.